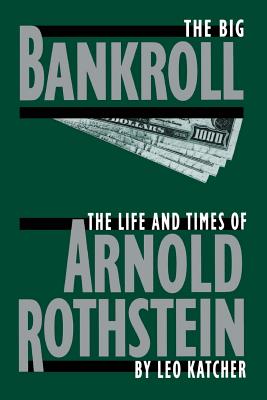 The Big Bankroll (Paperback)
The Life And Times Of Arnold Rothstein
Da Capo Press, 9780306805653, 369pp.
Publication Date: March 22, 1994
* Individual store prices may vary.
Description
Arnold Rothstein (1882–1928) was described in the newspapers of the 1920s as "a sportsman," "a gambler," and "the man who fixed the 1919 World Series." But he was much more than that. A bootlegger and labor racketeer, he corrupted politicians, promoted crooked stock sales, and imported narcotics. And, perhaps most importantly, he transformed organized crime from a thuggish activity practiced by hoodlums into a big business, run like a corporation, with himself at the top. For twenty years, the name of Arnold Rothstein symbolized money—big-time money, gambling money, racket money, illegal money, millions upon millions of dollars. His share was ninety percent of any deal; he was never indicted for a single crime; he always won at cards and horses. And, despite his involvement in dozens of murders and hundreds of other crimes, his luck never ran out. At least not until 1928, the year in which he was fatally shot. The perpetrators—and Rothstein's millions—were never found. The Big Bankroll is the definitive biography of the man known simply as Mr. Big. In it, Leo Katcher reveals not only sordid details of the life of America's most powerful gambler, but illuminates the whole era in which crime became king.
About the Author
Leo Katcher was a reporter for the New York Times during Rothstein's reign, and spent ten years researching this book, interviewing Lucky Luciano, Carolyn Behar (Rothstein's widow), and dozens of others.