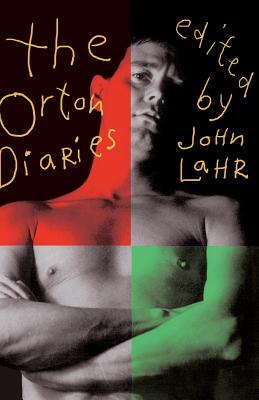 The Orton Diaries (Paperback)
Da Capo Press, 9780306807336, 310pp.
Publication Date: August 22, 1996
* Individual store prices may vary.
Description
"To be young, good-looking, healthy, famous, comparatively rich and happy is surely going against nature." When Joe Orton (1933-1967) wrote those words in his diary in May 1967, he was being hailed as the greatest comic playwright since Oscar Wilde for his darkly hilarious Entertaining Mr. Sloane and the farce hit Loot, and was completing What the Butler Saw; but less than three months later, his longtime companion, Kenneth Halliwell, smashed in Orton's skull with a hammer before killing himself. The Orton Diaries, written during his last eight months, chronicle in a remarkably candid style his outrageously unfettered life: his literary success, capped by an Evening Standard Award and overtures from the Beatles; his sexual escapades-at his mother's funeral, with a dwarf in Brighton, and, extensively, in Tangiers; and the breakdown of his sixteen-year "marriage" to Halliwell, the relationship that transformed and destroyed him. Edited with a superb introduction by John Lahr, The Orton Diaries is his crowning achievement.
About the Author
The plays of Joe Orton (1933-1967)--Loot, What the Butler Saw, Entertaining Mr. Sloane, and others--rank with Oscar Wilde's as some of the most outrageous and hilarious of our time. He was brutally murdered by his male lover at the peak of his career.

Editor John Lahr was the senior drama critic at the New Yorker for twenty years. He was the first critic to win a Tony Award, for coauthoring Elaine Stritch at Liberty. The author of eighteen books, ranging from fiction to biography, Lahr is best known for Notes on a Cowardly Lion: The Biography of Bert Lahr (1969) and Prick Up Your Ears: The Biography of Joe Orton (1978).