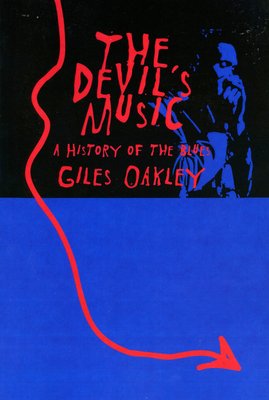 The Devil's Music (Paperback)
A History Of The Blues
Da Capo Press, 9780306807435, 320pp.
Publication Date: March 22, 1997
* Individual store prices may vary.
Description
Superbly researched and vividly written, The Devil's Music is one of the only books to trace the rise and development of the blues both in relation to other forms of black music and in the context of American social history as experienced by African Americans. From its roots in the turn-of-the-century honky-tonks of New Orleans and the barrelhouses and plantations of the Mississippi Delta to modern legends such as John Lee Hooker and B. B. King, the blues comes alive here through accounts by the blues musicians themselves and those who knew them. Throughout this wide-ranging and fascinating book, Giles Oakley describes the texture of the life that made the blues possible, and the changing attitudes toward the music. The Devil's Music is a wholehearted and loving examination of one of America's most powerful traditions.
About the Author
In 1976, Giles Oakley helped produce the acclaimed five-part BBC documentary The Devil's Music, which resulted in this book. He has since coproduced numerous prime-time programs and series for BBC-TV and has contributed to many books and journals.