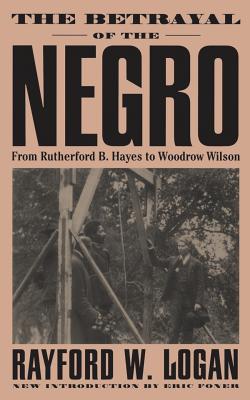 The Betrayal Of The Negro (Paperback)
From Rutherford B. Hayes To Woodrow Wilson
Da Capo Press, 9780306807589, 480pp.
Publication Date: March 22, 1997
* Individual store prices may vary.
Description
Between the end of Reconstruction in 1877 and the end of World War I in 1918, African Americans experienced their nadir. The Betrayal of the Negro (originally published as The Negro in American Life and Thought: The Nadir, 1877–1901 and subsequently expanded) is the only full-scale account to document with encyclopedic research this neglected phase in American history. The author examines every aspect of our country's post-Reconstruction retreat from equality: the economic factors, the Supreme Court decisions, Booker T. Washington and his "Era of Compromise," and, in a unique and disturbing survey, the racist caricatures that dominated the most liberal newspapers and magazines of the day. Dispassionate and insightful, Logan unfolds a narrative of national betrayal as harrowing as it is heartbreaking.
About the Author
A Harvard graduate, historian, author, and activist, Rayford W. Logan (1897–1982) chaired the Department of History at Howard University, edited the Journal of Negro History, and was one of the pioneering members of the civil rights movement.