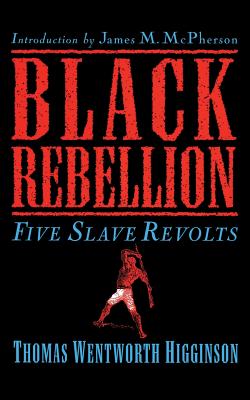 Black Rebellion (Paperback)
Five Slave Revolts
Da Capo Press, 9780306808678, 240pp.
Publication Date: August 22, 1998
* Individual store prices may vary.
Description
Black Rebellion, a fascinating account of five slave insurrections, among them the story of the Maroons, escaped slaves in the West Indies and South America who successfully resisted larger British armies while living an independent existence for generations in the mountains and jungles of Jamaica and Surinam; of Gabriel Prosser, who recruited about 1,000 fellow slaves in 1800 to launch a rebellion throughout Virginia; of Denmark Vesey, an ex-slave, seaman, and artisan, fluent in several languages, who conspired in 1822 to kill the white citizens of Charleston, South Carolina, and take over the city; and of the revolutionary mystic Nat Turner, who in 1831 organized and led the most successful and dramatic slave revolt in North America. The author also describes how whites responded with panic, sweeping arrests, mass executions, and more repressive laws in a futile effort to crush the slaves' insatiable desire to be free.
About the Author
Thomas Wentworth Higginson (1823–1911) was a militant abolitionist, member of the Underground Railroad, outspoken financial backer of John Brown's raid, commander of the first regiment of freed slaves to fight in the Civil War, Emily Dickinson's friend and editor, and one of the best American essayists of the nineteenth century.