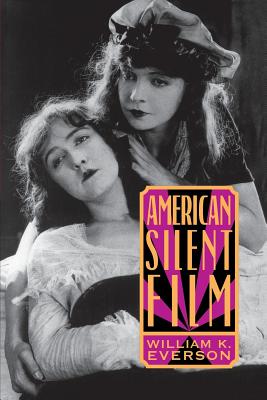 American Silent Film (Paperback)
Da Capo Press, 9780306808760, 472pp.
Publication Date: August 22, 1998
* Individual store prices may vary.
Description
Praised as the "best modern survey of the silent period" (New Republic), this indispensable history tells you everything you need to know about American silent film, from the nickelodeons in the early 1900s to the birth of the first "talkies" in the late 1920s. The author provides vivid descriptions of classic pictures such as The Birth of a Nation, Intolerance, Sunrise, The Covered Wagon, and Greed, and lucidly discusses their technical and artistic merits and weaknesses. He pays tribute to acknowledged masters like D. W. Griffith, Charlie Chaplin, Buster Keaton, Douglas Fairbanks, Mary Pickford, and Lillian and Dorothy Gish, but he also gives ample attention to previously neglected yet equally gifted actors and directors. In addition, the book covers individual genres, such as the comedy, western gangster, and spectacle, and explores such essential but little-understood subjects as art direction, production design, lighting and camera techniques, and the art of the subtitle. Intended for all scholars, students, and lovers of film, this fascinating book, which features over 150 film stills, provides a rich and comprehensive overview of this unforgettable era in film history.
About the Author
William K. Everson (1929–1996) was the author of The Art of W. C. Fields, Classics of the Horror Film, and The Western.