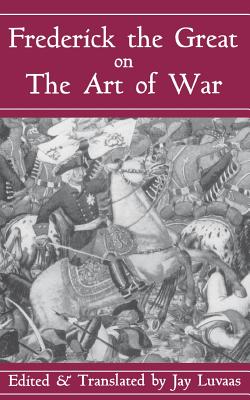 Frederick The Great On The Art Of War (Paperback)
Da Capo Press, 9780306809088, 416pp.
Publication Date: May 7, 1999
* Individual store prices may vary.
Description
Frederick the Great (1712-1786), King of Prussia, initiated the Seven Years' War in 1756; outfought the formidable French, Russian, and Austrian armies aligned against him; and established Prussia as a major power, thereby decisively influencing the next two centuries of European history. He was also a brilliant military thinker whose observations arose from extensive battlefield experience.This volume presents a balanced selection from Frederick's writings on strategy, tactics, and mobility; the problems of logistics and a two-front war; the combined use of infantry, cavalry, and artillery; the history of the Prussian army; the critical battles of the Seven Years' War; generalship as an art; and much more. A majority of this material is translated here for the first time in English and available nowhere else. The result is an invaluable glimpse into the inner thoughts of a military genius.
About the Author
Jay Luvaas, editor and translator for this volume, is professor of military history at the U.S. Army War College. He has edited The Civil War in the Writings of Col. G.F.R. Henderson (also available from Da Capo Press) as well as Napoleon on the Art of War.