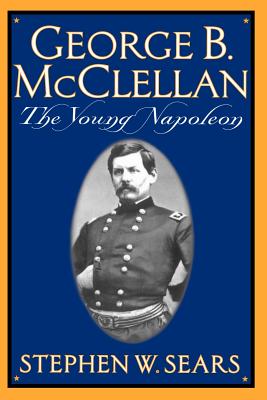 George B. Mcclellan (Paperback)
The Young Napoleon
Da Capo Press, 9780306809132, 510pp.
Publication Date: May 7, 1999
* Individual store prices may vary.
Description
By age 35, General George B. McClellan (1826–1885), designated the "Young Napoleon," was the commander of all the Northern armies. He forged the Army of the Potomac into a formidable battlefield foe, and fought the longest and largest campaign of the time as well as the single bloodiest battle in the nation's history. Yet, he also wasted two supreme opportunities to bring the Civil War to a decisive conclusion. In 1864 he challenged Abraham Lincoln as the Democratic candidate for the presidency. Neither an indictment nor an apologia, this biography draws entirely on primary sources to create a splendidly incisive portrait of this charismatic, controversial general who, for the first eighteen months of the conflict, held the fate of the union in his unsteady hands.
About the Author
Stephen W. Sears is the author of The Civil War Papers of George B. McClellan, Landscape Turned Red: The Battle of Antietam, To the Gates of Richmond: The Peninsula Campaign, and Chancellorsville. He lives in Connecticut.