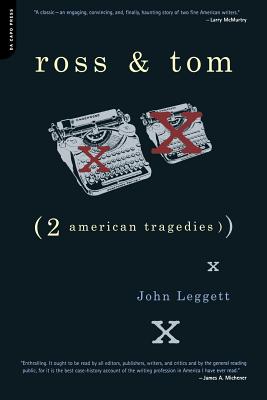 Ross And Tom (Paperback)
Two American Tragedies
Da Capo Press, 9780306809927, 472pp.
Publication Date: September 21, 2000
* Individual store prices may vary.
Description
Here, at last back in print, is the classic dual biography of Ross Lockridge and Thomas Heggen, two authors who achieved sudden fame and fortune and then self-destructed. Ross Lockridge, the author of the spectacularly best-selling Raintree County, and Thomas Heggen, the creator of Mister Roberts, both were thrust in the 1940s into unexpected fame and money. Each was young and inexperienced in the ways of the world. John Leggett explores their lives, their loves, their friendships, and their writing and publishing experiences to discover what ultimately and tragically failed them. Ross and Tom portrays two gifted writers and their final descent into that Fitzgeraldian crack-up where "in the real dark night of the soul it is always three o'clock in the morning."
About the Author
John Leggett lives in San Francisco and in Napa, California, where he is the director of the Napa Valley Writers' Conference. He is the author of five novels and was long the director of the Iowa Writers' Workshop.