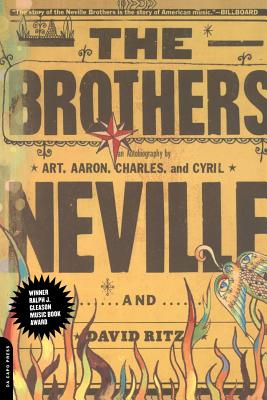 The Brothers (Paperback)
Da Capo Press, 9780306810534, 400pp.
Publication Date: November 15, 2001
* Individual store prices may vary.
Description
Born to a music-loving family, the Neville brothers grew up immersed in the sounds and culture of New Orleans, and the blended rhythms of the city are reflected in their wide range of musical styles. The result, like their native city, is a rich gumbo of flavors: Art, with his keyboard wizardry; Aaron, with his angelic voice; Charles, a spiritual seeker and jazz devotee; and Cyril, whose passion for music matches the intensity of his politics. In The Brothers, each tells his story candidly, recounting the early hits, the problems with drugs and the law, and the circuitous route to success. Along the way, the brothers tell the story of the New Orleans culture as well—the birth of rhythm and blues, the folklore behind the fabulous Mardi Gras Indians, the painful racial climate, and the family whose legacy is now a part of our musical history.
About the Author
David Ritz is the author of Faith in Time: The Life of Jimmy Scott, Divided Soul: The Life of Marvin Gaye, and many other books with or about Ray Charles, Aretha Franklin, and B.B. King. He is a three-time winner of the Ralph J. Gleason Music Book Award. He lives in Los Angeles.