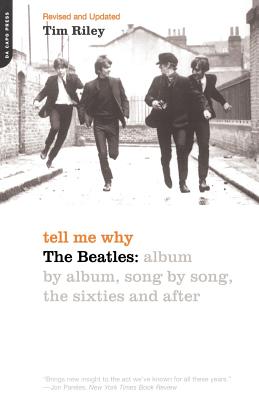 Tell Me Why (Paperback)
The Beatles: Album By Album, Song By Song, The Sixties And After
Da Capo Press, 9780306811203, 482pp.
Publication Date: May 30, 2002
* Individual store prices may vary.
Description
A unique combination of musical analysis and cultural history, Tell Me Why stands alone among Beatles books with its single-minded focus on the most important aspect of the band: its music. Riley offers a new, deeper understanding of the Beatles by closely considering each song and album they recorded in an exploration as rigorous as it is soulful. He tirelessly sifts through the Beatles discography, making clear that the legendary four were more than mere teen idols: They were brilliant innovators who mastered an extremely detailed art. Since the first publication of Tell Me Why in 1988, much new primary source material has appeared—Paul McCartney's authorized biography, the Anthology CDs and videos, the complete Parlophone-sequenced albums on CD, the Live at the BBCsessions, and the global smash 1. Riley incorporates all the new material in an update that makes this a crucial book for Beatles fans.
About the Author
Tim Riley is a web producer, campus speaker, and pianist. His music criticism has appeared in the Washington Post, in Boston magazine, and on National Public Radio. He is also a music commentator for NPR's "Here and Now." He lives in Boston.