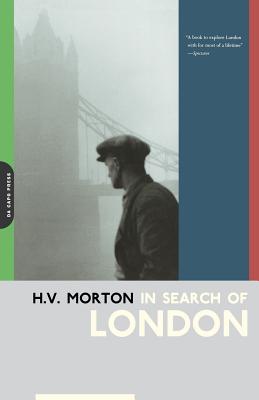 In Search Of London
Paperback

* Individual store prices may vary.
Description
H. V. Morton turns his traveler's intuition and his reporter's eye for detail to the city that has fascinated him since childhood -- London past, present, and timeless. He explores the City and the Temple, Covent Garden, SoHo, and all the "submerged villages beneath the flood of bricks and mortar," uncovering layer upon layer of London's history. Morton follows the thread of imagination back and forth across the city, tracing unforgettable scenes: the Emperor Claudius leading his war elephants across the Thames. . .the grisly executions at the Tower. . .the world of Shakespeare, Dickens, and Queen Victoria. . .and the shattered yet defiant city of the Blitz as well as the postwar London of "ruins and hatless crowds." Morton's quest for London's heart reveals how its daily life is rooted in a past that is closer and more familiar than we might think, making the book as informative, entertaining, and rich in human color today as when it was written fifty years ago.
Da Capo Press, 9780306811326, 448pp.
Publication Date: December 26, 2002
About the Author
Henry Vollam Morton was born in 1892 near Manchester, England. He became an international celebrity by scooping the world's press in the sensational discovery of Tutankhamen's tomb in the early 1920s. His newfound fame subsequently led to a series of extraordinarily popular vignettes on English city and country life, which went on to sell millions of copies worldwide. He died in South Africa in 1979 at the age of eighty-six.