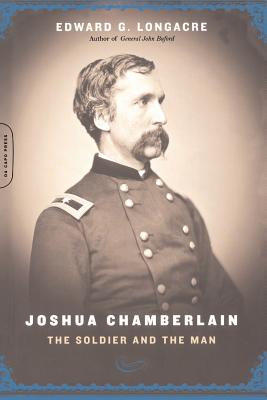 Joshua Chamberlain (Paperback)
The Solider And The Man
Da Capo Press, 9780306813122, 400pp.
Publication Date: December 25, 2003
* Individual store prices may vary.
Description
Joshua Chamberlain became the "hero of Gettysburg" when he and his regiment, the 20th Maine, bravely held Little Round Top against a determined Rebel assault. Chamberlain's reputation as a celebrated soldier continued to grow in the decades that followed the war. Yet, Joshua Chamberlain, the soldier, is only part of the story of his remarkable life.Edward G. Longacre's biography of Joshua Chamberlain is the first biography to examine the entire life and career of this complicated man. The author skillfully investigates and analyzes all aspects of his life and character-before and after the Civil War. And Longacre re-examines Chamberlain's extraordinary military career as a Union officer, drawing on independent-and occasionally contradictory-eyewitness accounts of his battlefield actions. Longacre's meticulous research also suggests that Chamberlain's own account of his military actions can no longer be taken entirely at face value.
About the Author
Edward G. Longacre is the author of numerous biographies of Civil War generals. He is a recipient of the prestigious Fletcher Pratt Award for Civil War writing. He lives in Newport News, Virginia.