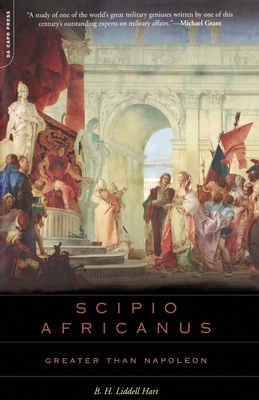 Scipio Africanus (Paperback)
Greater Than Napoleon
Da Capo Press, 9780306813634, 312pp.
Publication Date: March 31, 2004
* Individual store prices may vary.
Description
From one of the most brilliant military historians of our time, this is the classic biography of Rome's greatest general and the victor over Rome's greatest enemy, Hannibal
Scipio Africanus (236-183 B.C.) was one of the most exciting and dynamic leaders in history. As commander, he never lost a battle. Yet it is his adversary, Hannibal, who has lived on in public memory.As B.H. Liddell Hart writes,"Scipio's battles are richer in stratagems and ruses--many still feasible today--than those of any other commander in history." Any military enthusiast or historian will find this to be an absorbing, gripping portrait.
About the Author
Captain Basil Henry Liddell Hart (1895--1970) was a prolific military historian and one of the foremost military theorists of the twentieth century. His many books include Scipio Africanus, Lawrence of Arabia, The Rommel Papers, and Sherman (all available from Da Capo Press).