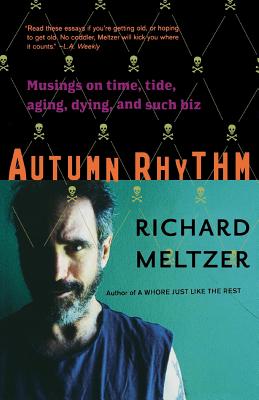 Autumn Rhythm
Musings On Time, Tide, Aging, Dying, And Such Biz
Paperback

* Individual store prices may vary.
Description
A sublime and moving collection of essays by an eloquent master writer, Autumn Rhythm is equal parts candor, courage, humor, and desperation. A true-tongued, almost joyous gallows humor permeates the book, a meditation on what it's like to be on the outer edge of "boomerhood," on the cusp of official seniority; what it's like to have been so long associated with a youth movement-rock music-yet to no longer be young.Autumn Rhythm comes from a man whose work has always been music as much as it's been about it, and who now brings his syncopation of word, sound, and sense to the subject of life itself, as lived and lost: a frank, brilliant, and ultimately poetic contemplation of physical decline, the deaths of friends and family, and the confounding, ever-accelerating changes in our culture."A rant in [Meltzer's] finest and funniest manner, an epic vernacular monologue with stylistic roots in nineteenth-century humorists Bill Nye, Artemus Ward, and Mark Twain."
Da Capo Press, 9780306813818, 224pp.
Publication Date: September 22, 2004
About the Author
Richard Meltzer is the author of over a dozen books, including A Whore Just Like the Rest -- winner of the ASCAP-Deems Taylor Award -- and innumerable articles. He lives in Portland, Oregon.