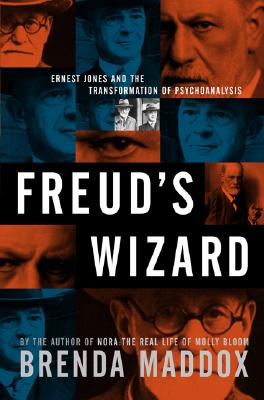 Freud's Wizard: Ernest Jones and the Transformation of Psychoanalysis (Hardcover)
Ernest Jones and the Transformation of Psychoanalysis
Da Capo Press, 9780306815553, 368pp.
Publication Date: March 1, 2007
* Individual store prices may vary.
or
Not Currently Available for Direct Purchase
Description
The saturation of the English-speaking world with Freudian psychoanalytic concepts was due largely to one brilliant analyst, Ernest Jones. As Freud's disciple, colleague, biographer, and empire builder, he led the international psychoanalytic movement and moved its vortex from Vienna to London, and its influence to Toronto, New York, and Boston. While negotiating the ferocious politics and rivalry of the movement, Jones also managed an imposing series of liaisons that included an heiress and her maid, analysands, and a "Druid Bride." Jones, unlike Freud, never had to wonder "what do women want?" From Jones's first encounter with Freud's writings as a medical student to the eve of World War II, when he orchestrated the master's escape to London a hairsbreadth away from the death camps, Maddox lays bare a dark and creative era, and a colorfully flawed but powerfully influential man.
About the Author
Brenda Maddox, author of Nora: The Real Life of Molly Bloom, and Rosalind Franklin: Dark Lady of DNA, winner of the Los Angeles Times Biography Award, grew up in Massachusetts and lives in London.
Praise For Freud's Wizard: Ernest Jones and the Transformation of Psychoanalysis…
Science Communication
"[An] entertaining and rich biography…[Maddox] faithfully directs the reader to well-researched resources…Readable, at times very humorous, and certainly thought provoking."

SciTech Book News, 12/08
"Maddox leaves the warts on Jones and everyone around him, and she fully reports the details of where their feuds took them."

American Journal of Psychiatry, June 2009
"[A] superb biography…Adds a long-overdue chapter to the story of psychoanalysis and an unanticipated perspective on its ascendancy…Will delight and inform even those with extensive prior reading in the history of psychoanalysis."
Advertisement