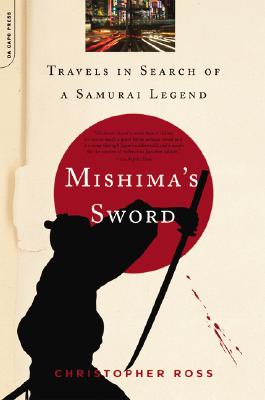 Mishima's Sword
Travels in Search of a Samurai Legend
Paperback

* Individual store prices may vary.
Description
In 1970, the world-famous Japanese writer Yukio Mishima plunged a knife into his belly and was decapitated using his own antique sword. In the decades since, people have asked endless far-ranging questions about this spectacular suicide. Christopher Ross wondered, What on earth happened to Mishima's sword? And so Ross sets off for Tokyo on a journey into the heart of the Mishima legend -- the very heart of Japan. It was a country Ross knew well after nearly five years of living there -- but nothing could have prepared him for this. While searching for the fabled sword, Ross encounters the rather startling range of those who knew Mishima . . . a world, or perhaps more accurately a demimonde, of craftsmen and critics, soldiers and swordsmen, boyfriends and biographers (even the man who taught Mishima hara-kiri). The trail Ross follows inspires a travelogue of the most eye-opening--and occasionally bizarre -- sort, a window into the real Japan that is never seen by tourists and the occasion for digressions on, among other things, socks and the code of the samurai, nosebleeds and metallurgy . . . even how to dress for suicide. Mishima's Sword is a dazzling read -- the perfect book for all those intrigued by things Japanese, from gangsters to Genji, from manga to Mishima.
Da Capo Press, 9780306815683, 272pp.
Publication Date: October 2, 2007
About the Author
Christopher Ross lives in Paris. His first book, Tunnel Visions: Journeys of an Underground Philosopher, was a bestseller in the United Kingdom.