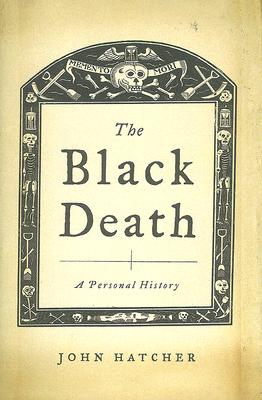 The Black Death: A Personal History (Hardcover)
A Personal History
Da Capo Press, 9780306815713, 368pp.
Publication Date: June 1, 2008
* Individual store prices may vary.
or
Not Currently Available for Direct Purchase
Description
In this fresh approach to the history of the Black Death, world-renowned scholar John Hatcher re-creates everyday life in a mid-fourteenth century rural English village. By focusing on the experiences of ordinary villagers as they lived-and died-during the Black Death (1345-50), Hatcher vividly places the reader directly inside those tumultuous times and describes in fascinating detail the day-to-day existence of people struggling with the tragic effects of the plague. Dramatic scenes portray how contemporaries must have felt and thought about these momentous events: what they knew and didn't know about the horrors of the disease, what they believed about death and God's vengeance, and how they tried to make sense of it all despite frantic rumors, frightening tales, and fearful sermons.
About the Author
John Hatcher, a leading expert in medieval and early modern social and economic history, is Professor of Economic and Social History and chairman of the history faculty at the University of Cambridge.
Praise For The Black Death: A Personal History…
Fifty Plus
"A fascinating read…A welcome addition to our understanding of this poorly documented catastrophe."

Augusto Metro Spirit 7/09/08
"A brilliant overview of the plague…Intricate personal portraits create a dynamic sense of reality."
 

Kirkus 4/15/08
"Hatcher effectively portrays the collective hysteria that gripped the land."


Maxim June Issue
"Tells you everything you ever wanted to know about the unstoppable killer plague that devastated a 14th-century English village. Pass the sad juice!"

Booklist, 6/1/08
"Evoking the medieval mind-set, including anxiety about composing the soul for eternity, Hatcher's fictional scenes and characters are secured to actual events in village affairs as the Black Death kills half of Walsham's inhabitants. An unusual yet unusually gripping way to capture the distant past."

Sunday Times (UK), 6/1/08
"[Hatcher's] reconstructed account is suspenseful, informative and appropriately horrifying…Scenes show the strength of Hatcher's dramatic method."

New York Post "Required Reading" column, 6/15/08
"For those whose only knowledge of the plague comes from Monty Python, but are willing to learn more, Cambridge Professor Hatcher takes a serious, but very readable look at the epidemic."


Rutland Herald 6/18/08
"This is a hard-hitting and thought-provoking book which stands out….The story is compelling and emotional and the plot is fast-paced, with well-drawn characters…This is a book that readers will remember for a long time to come."


Simon Winchester, New York Sun, 6/25/08
"Totally absorbing…Presents the best account ever written about the worst event to have ever befallen the British Isles. In the hands of John Hatcher…the extraordinary tragedy of the great plague…has been brought to life in a manner rarely attempted, and with a level of success even more rarely achieved…A history book like very few others, and a triumph at that…A book—half fact, half highly informed speculation—that can have few rivals."
 

Library Journal Xpress Review, 6/24/08
"A very readable, engaging work…An accessible and informative introduction to the topic."


ON American Airlines
"Hatcher masterfully portrays the personal story of the rural English village."


King Features Syndicate
"One of the most fascinating accounts of the Black Death ever written…[An] incredible book…What gives this story its legs is Hatcher's attention to detail and his intimate knowledge of the period…This is living, breathing history written by a gifted writer at the top of his game."

 

The Times Literary Supplement, UK
"A haunting combination of unobtrusive expertise and considerable imagination…The intimate history reads like a masterfully constructed thriller…Neither a work of bloodless historical analysis nor a piece of historical fiction, but a gripping combination of the two."


Roanoke Times, 08/03/08
"The book is interesting and provides a good view of English life in the 14th century."


Charleston Post & Courier, 08/03/08
Vivid scenes…Hatcher exhibits a crisp narrative style that lends itself easily to this kind of storytelling."


Pop Matters, 8/18/08
"Hatcher is able to build outward and ultimately give life to every facet of the community…Hatcher's deft illustration of this foreboding terror is chilling. Hatcher has produced a riveting account…Thanks to Hatcher's meticulous research and vivid imagination, [the lives taken by the plague] are no longer invisible."


HuffingtonPost.com
"John Hatcher gives us a riveting account of five years…John Hatcher's book is a special excursion into a dark past, a careful and sensitive account of the sudden calamity of ordinary people in a generally miserable time. It's history as art and a magnificent achievement."
Advertisement