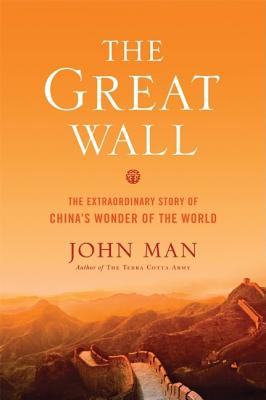 The Great Wall: The Extraordinary Story of China's Wonder of the World (Hardcover)
The Extraordinary Story of China's Wonder of the World
Da Capo Press, 9780306817670, 352pp.
Publication Date: September 1, 2008
* Individual store prices may vary.
or
Not Currently Available for Direct Purchase
Description
The Great Wall of China is a wonder of the world. Every year, hundreds of thousands of tourists take the five-mile journey from Beijing to climb its battlements. While myriad photographs have made this extraordinary landmark familiar to millions more, its story remains mysterious and steeped in myth. In this riveting account, John Man travels the entire length of the Great Wall and across two millennia to find the truth behind the legends. Along the way, he delves into the remarkable and complex history of China--from the country's tribal past, through the war with the Mongols, right up to the modern day when the Great Wall is once more a commanding emblem of China, the resurgent superpower.
About the Author
John Man is a historian and travel writer with a special interest in China and Mongolia. His several acclaimed books include Genghis Khan. He lives in the United Kingdom.
Praise For The Great Wall: The Extraordinary Story of China's Wonder of the World…
Publishers Weekly, 7/7/08
"This engrossing and well-researched history of China's most famous architectural project whets the reader's appetite to tread in Man's footsteps."

Kirkus Reviews
"A learned, lively history of the Great Wall's evolution that cuts it down to size without diminishing its allure…A shifting, kaleidoscopic portrait—cultural, geopolitical, symbolic—that puts the mighty edifice into perspective…Man presents readers with a Wall for every season, even more awe-inspiring in its workaday clothes than in its romantic garb."

Augusta Metro Spirit
"In a well-crafted narrative blending actual experience with historical data, John Man offers a fascinating view…Man once again breathes fresh life and interest into the old stone fragments that dominate our visions of the past."

Library Journal, 10/01/08
"If you didn't get to China this summer, [this book] will help make up for it…A readable history…[Man] regales us with his adventures traveling along the present-day Great Wall. His tone is knowledgeable, breezy, and sometimes a little breathless as he skillfully debunks what is left of the myths about the wall…Acknowledge[s] and make[s] good use of recent Chinese scholarship…Recommended."

Charleston Post & Courier, 10/5/08
"Man does an exceptional job of seeing the philosophy behind the structure and in explaining its history."

Multicultural Review, Winter 2009
"An insightful and balanced view of the history of the Great Wall…Engaging…A delight for the general reader."
Advertisement