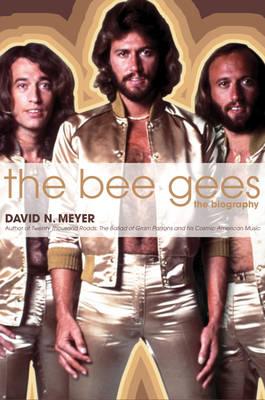 The Bee Gees: The Biography (Hardcover)
The Biography
Da Capo Press, 9780306820250, 416pp.
Publication Date: August 13, 2013
Description

The first narrative biography of the Bee Gees, the phenomenally popular vocal group that has sold more than 200 million records worldwide--sales in the company of the Beatles and Michael Jackson. The Bee Gees is the epic family saga of brothers Barry, Robin, and Maurice Gibb, and it's riddled with astonishing highs--especially as they became the definitive band of the disco era, fueled by Saturday Night Fever and crashing lows, including the tragic drug-fueled downfall of youngest brother, Andy. In recent years, a whole new generation of fans has rediscovered the undeniable grooves and harmonies that made the Bee Gees and songs like Stayin' Alive, How Deep is Your Love, To Love Somebody, and I Started a Joke timeless.
About the Author
David N. Meyer's previous book, Twenty Thousand Roads: The Ballad of Gram Parsons and His Cosmic American Music, was named by the Los Angeles Times as one of the 20 Best Nonfiction Books of the Year. Rolling Stone selected it as one of the Five Best Books of the Year. His other books include The 100 Best Films to Rent You've Never Heard Of and A Girl and a Gun: The Complete Guide to Film Noir on Video.
Advertisement