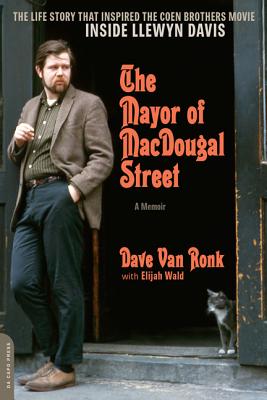 The Mayor of Macdougal Street: A Memoir (Paperback)
A Memoir
Da Capo Press, 9780306822162, 246pp.
Publication Date: October 15, 2013
Description
Dave Van Ronk (1936-2002) was one of the founding figures of the 1960s folk revival, but he was far more than that. A pioneer of modern acoustic blues, a fine songwriter and arranger, a powerful singer, and one of the most influential guitarists of the '60s, he was also a marvelous storyteller, a peerless musical historian, and one of the most quotable figures on the Village scene.
Featuring encounters with young stars-to-be like Bob Dylan and Joni Mitchell, The Mayor of MacDougal Street is a vivid evocation of a singular time and place--a feast not only for fans of folk music and blues, but for anyone interested in the music, politics, and spirit of a revolutionary period in American culture.
About the Author
In the course of his forty-year career, Dave Van Ronk recorded more than two dozen albums, toured on four continents, was nominated for two Grammys, and received an ASCAP Lifetime Achievement Award.

Coauthor Elijah Wald wrote the acclaimed study of the myth, music, and life of blues legend Robert Johnson, "Escaping the Delta." He also wrote the biography "Josh White: Society Blues" as well as "Narcocorrido: A Journey into the Music of Drugs, Guns, and Guerrillas." A musician and journalist, he lives in Cambridge, Massachusetts.
Advertisement