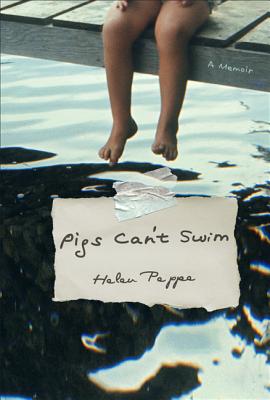 Pigs Can't Swim
A Memoir
Hardcover

* Individual store prices may vary.
Other Editions of This Title:
Digital Audiobook (2/3/2014)
Paperback (1/26/2016)
Compact Disc (2/4/2014)
MP3 CD (2/4/2014)
Compact Disc (2/4/2014)
February 2014 Indie Next List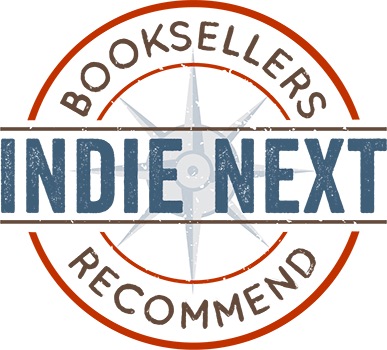 "For Helen, born into a Maine farm family featuring eight children, parents with good intentions but far too much to do, assorted animals raised to be eaten, and gardens to weed and hoe, two things soon become clear: books provide a necessary escape from the rampant chaos, and vegetarianism is a must if one is to avoid eating one's friends. Helen, the youngest, is an animal lover among carnivores, a rule follower who stands guard over her rebellious siblings, and the only reader in the house. Peppe's mordant humor, her irreverence, and her astonishing ear for dialogue make this memoir a joy to read, at once hilarious and wise, cynical and touching, realistic and hope filled."
— Betsy Burton, The King's English, Salt Lake City, UT
View the List
Description
An outrageous, hilarious, and touching memoir by the youngest of nine children in a hardscrabble, beyond-eccentric Maine family. With everything happening on Helen Peppe's backwoods Maine farm, life was wild--and not just for the animals. Sibling rivalry, rock-bottom poverty, feral male chauvinism, sex in the hayloft: everything seemed--and was--out of control. In telling her wayward family tale, Peppe manages deadpan humor, an unerring eye for the absurd, and poignant compassion for her utterly overwhelmed parents. While her feisty resilience and candor will inevitably remind readers of Jeannette Walls or Mary Karr, Peppe's wry insight and moments of tenderness with family and animals are entirely her own. As Richard Hoffman, the author of Half the House: A Memoir puts it: "Pigs Can't Swim is an unruly, joyous troublemaker of a book.
Da Capo Press, 9780306822728, 257pp.
Publication Date: February 4, 2014
About the Author
Helen Peppe began writing stories, mostly about animals, on scraps of butcher paper when she was knee-high to a horse. (All of her furry characters lived happily ever after.) As a student, she wrote short stories and personal essays while working as a professional photographer specializing in horses and dogs. She lives near Portland, Maine, with her husband, Eric, her children, four dogs, four rescued rabbits, four guinea pigs, and two destructive kittens.
1. Peppe identifies most locations by descriptions, and most people by characteristics (Blustery-and-favored Brother, Sister-who-holds-grudges-longer-than-God, Hair-twirling-pretty sister, tough-yet-admirable sister, Sad-tittering sister, and Sister of poor choices). Why do you think she chose to describe locations and people in this way? Did this help you connect to the characters better?
2. Helen is an oddity in the family. She is the youngest, a vegetarian, an avid reader, and an animal lover. How do her siblings and parents treat her and communicate with her because of these differences?
3. We are shown a detailed view of rural Maine. The description comes from a child's perspective that is often light-hearted and humorous. Does the humor hide the depressing nature of how the family lives? Does the parent's love for their children outweigh the moments of neglect?
4. Helen is always immersed in a book, and mentions that the fictional worlds of Stephen King always seemed so much safer than her own reality. What was it about her own reality that seemed so unsafe to her?
5. Peppe creates an insular world for her family, and only when the outside world intrudes, do problems emerge. If this is the case, why are Helen and her siblings always trying to escape?
6. The title, Pigs Can't Swim, relates to Waterboro, the pig her brother picks up on their road trip. Even after the family sees Waterboro swimming, they still decide pigs can't swim. What does that show about the family? Do they have the time, desire, or means to really examine this type of question?
7. Throughout the first half of the book, the tone is humorous and the child's perspective provides an innocent view of a life she has yet to question. As darker experiences are described – the hair-twirling-pretty sister's abusive relationship and Helen's molestation – the tone shifts. Did you notice this shift? Do you still see humor? How does the tone throughout relate to Helen's resiliency?
8. Freedom is a main theme. The siblings are constantly trying to find ways to escape. Dakota provides Helen with physical freedom, books provide a mental escape, and Eric provides companionship and support. Where else does Helen search for freedom? Does the support she receives from other characters connect to her search for escape?
or
Not Currently Available for Direct Purchase