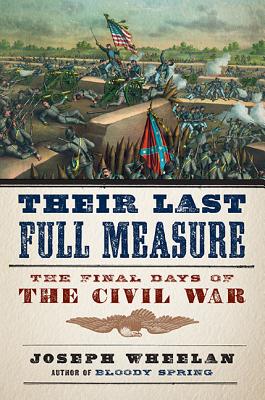 Their Last Full Measure: The Final Days of the Civil War (Hardcover)
The Final Days of the Civil War
Da Capo Press, 9780306823602, 432pp.
Publication Date: March 24, 2015
* Individual store prices may vary.
or
Not Currently Available for Direct Purchase
Description
Dramatic developments unfolded during the first months of 1865 that brought America's bloody Civil War to a swift climax. As the Confederacy crumbled under the Union army's relentless "hammering," Federal armies marched on the Rebels' remaining bastions in Alabama, the Carolinas, and Virginia. General William T. Sherman's battle-hardened army conducted a punitive campaign against the seat of the Rebellion, South Carolina, while General-in-Chief Ulysses S. Grant sought to break the months-long siege at Petersburg, defended by Robert E. Lee's starving Army of Northern Virginia. In Richmond, Confederate President Jefferson Davis struggled to hold together his unraveling nation while simultaneously sanctioning diplomatic overtures to bid for peace. Meanwhile, President Abraham Lincoln took steps to end slavery in the United States forever. Their Last Full Measure relates these thrilling events, which followed one on the heels of another, from the battles ending the Petersburg siege and forcing Lee's surrender at Appomattox to the destruction of South Carolina's capital, the assassination of Lincoln, and the intensive manhunt for his killer. The fast-paced narrative braids the disparate events into a compelling account that includes powerful armies; leaders civil and military, flawed and splendid; and ordinary people, black and white, struggling to survive in the war's wreckage.
About the Author
Joseph Wheelan is the author of seven previous books, including the highly-acclaimed Terrible Swift Sword and Jefferson's War. Before turning to writing books full time, Wheelan was a reporter and editor for The Associated Press for twenty-four years, where he also wrote about the Korean War. He lives in Cary, North Carolina.
Advertisement