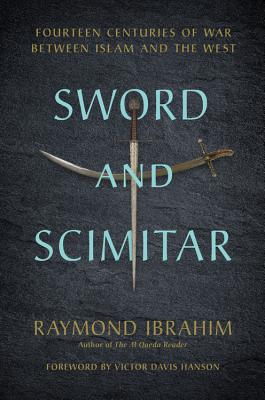 Sword and Scimitar (Hardcover)
Fourteen Centuries of War Between Islam and the West
Da Capo Press, 9780306825552, 352pp.
Publication Date: August 28, 2018
* Individual store prices may vary.
Description
A sweeping history of the often-violent conflict between Islam and the West, shedding a revealing light on current hostilities

The West and Islam--the sword and the scimitar--have clashed since the mid-seventh century, when, according to Muslim tradition, the Byzantine emperor rejected Prophet Muhammad's order to abandon Christianity and convert to Islam, unleashing a centuries-long jihad on Christendom. Sword and Scimitar chronicles the significant battles that arose from this ages-old Islamic jihad, beginning with the first major Islamic attack on Christian land in 636, through the occupation of the Middle East that prompted the Crusades and the far-flung conquests of the Ottoman Turks, to the European colonization of the Muslim world in the 1800s, when Islam largely went on the retreat--until its reemergence in recent times. Using original sources in Arabic, Greek, Latin, and Turkish, preeminent historian Raymond Ibrahim describes each battle in vivid detail and explains the effect the outcome had on larger historical currents of the age and how the military lessons of the battle reflect the cultural faultlines between Islam and the West. The majority of these landmark battles are now forgotten or considered inconsequential. Yet today, as the West faces a resurgence of this enduring Islamic jihad, Sword and Scimitar provides the needed historical context to understand the current relationship between the West and the Islamic world, and why the Islamic State is merely the latest chapter of an old history.
About the Author
Raymond Ibrahim is an author, public speaker, and Middle East and Islam specialist. His books include Crucified Again and The Al Qaeda Reader. His writings, translations, and observations have appeared in the New York Times, Los Angeles Times, Financial Times, USA Today, the Washington Post, and the Weekly Standard. He is currently a Shillman Fellow at the David Horowitz Freedom Center; a Judith Friedman Rosen Writing Fellow, Middle East Forum; and a Hoover Institution Media Fellow. He lives in California.