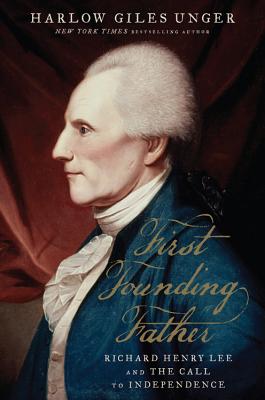 First Founding Father: Richard Henry Lee and the Call to Independence (Hardcover)
Richard Henry Lee and the Call to Independence
Da Capo Press, 9780306825613, 320pp.
Publication Date: November 7, 2017
Description
Before Washington, before Jefferson, before Franklin or John Adams, there was Lee--Richard Henry Lee, the First Founding Father. Richard Henry Lee was the first to call for independence, and the first to call for union. He was "father of our country" as much as George Washington, securing the necessary political and diplomatic victories in the Revolutionary War. Lee played a critical role in holding the colonial government together, declaring the nation's independence, and ensuring victory for the Continental Army by securing the first shipments of French arms to American troops. Next to Washington, Lee was arguably the most important American leader in the war against the British. Drawing on original manuscripts--many overlooked or ignored by contemporary historians--Unger paints a powerful portrait of a towering figure in the American Revolution.
About the Author
Acclaimed historian Harlow Giles Unger is a former Distinguished Visiting Fellow at George Washington's Mount Vernon. He is the author of twenty-five previous books, including ten biographies of America's Founding Fathers and three histories of the early Republic. He lives in New York City.
Advertisement