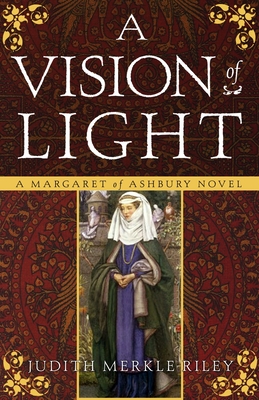 A Vision of Light (Paperback)
A Margaret of Ashbury Novel (Margaret of Ashbury Trilogy)
Broadway Books, 9780307237873, 438pp.
Publication Date: May 23, 2006
* Individual store prices may vary.
Description
The first book in the series, this bestselling novel introduces Margaret of Ashbury, a fourteenth-century Englishwoman with mystical abilities Margaret of Ashbury wants to write her life story. However, like most women in fourteenth-century England, she is illiterate. Three clerics contemptuously decline to be Margaret's scribe, and only the threat of starvation persuades Brother Gregory, a Carthusian friar with a mysterious past, to take on the task. As she narrates her life, we discover a woman of startling resourcefulness. Married off at the age of fourteen to a merchant reputed to be the Devil himself, Margaret was left for dead during the Black Plague. Incredibly, she survived, was apprenticed to an herbalist, and became a midwife. But most astonishing of all, Margaret has experienced a Mystic Union--a Vision of Light that endows her with the miraculous gift of healing. Because of this ability, Margaret has become suddenly different--to her tradition-bound parents, to the bishop's court that tries her for heresy, and ultimately to the man who falls in love with her.
About the Author
Judith Merkle Riley is a professor of political science and has a Ph.D. from the University of California, Berkeley.
Praise For A Vision of Light: A Margaret of Ashbury Novel (Margaret of Ashbury Trilogy)…
"Rich with the ambiance and flavor of the Middle Ages . . . a fourteenth-century story told with a twentieth-century sensibility." —The New York Times Book Review

"Fascinating and factual . . . if all chronicles of earthly life were recorded with such drama, flair, and wit, the world would be filled with history majors." —Los Angeles Times