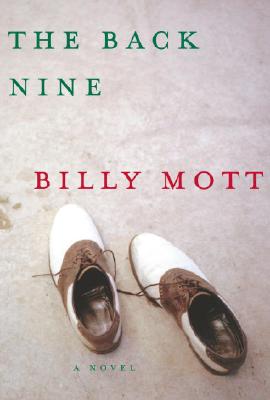 The Back Nine (Hardcover)
Knopf, 9780307265364, 256pp.
Publication Date: March 27, 2007
Other Editions of This Title:
Paperback (3/11/2008)
* Individual store prices may vary.
Description
Golf: it's that simple, and that bedeviling, and that's what it comes down to when Charlie McLeod—having fled unspecified disaster back East—turns up at a golf club near San Francisco and is entranced again by a game that had defined him until, years ago, he had to give it up. Now he begins caddying, a job that respects every privacy and motivation, while wrestling with those things that had exiled him not only from the sport but from life itself.

In the profane, reassuring yet competitive world of the caddy shack, lost souls jostle for position, sometimes among well-heeled members, men whose passion for golf is often perverted by their own frustrations. What they revere in common, though, is the player whose mastery defies all understanding—and in this role Charlie will either find a new start or shatter everything once more.

A story of love, challenge, and redemption, a thrilling debut and an immediate classic of golf writing.
Praise For The Back Nine…
"You'll be tempted to gobble up this seductive little fantasy in a single sitting, [and] you are in for hours of intense pleasure once you get this book in your hands . . . The Back Nine is engrossing, emotional and deeply, almost weirdly satisfying. It taps into the humblingly human--or maybe just male--craving for mastery and respect, without ever descending into the lower depths of kick-ass machismo . . . Best of all, it captures how the game of golf mirrors the game of life in America."
--Kevin Nance, Chicago Sun-Times

"[Mott] captures the world of the caddy shack, with its tyrants, misfits, and refugees."
--Robert Ito, Los Angeles Magazine

"You can love this novel--and you just will--whether you ever knew anything about golf or not, because we all know about loss, and redemption; but if you do know anything about golf, you will probably be carrying it around in your bag for a few years. It's that savvy, both about the sport, and about the human heart."
--Richard Bausch

"The Back Nine is a novel from golf-lover's heaven, and its strong characters and great inside-the-ropes storytelling kept me up through the night. My only hope is that Billy Mott will write us another one."
--William Kittredge

"[Mott] sinks a literary hole-in-one with this beautifully crafted debut . . . a poignant redemption tale that transcends its golf setting. The climactic match will have even those who don't know a dogleg from a divot hanging on every shot."
--Publishers Weekly
or
Not Currently Available for Direct Purchase