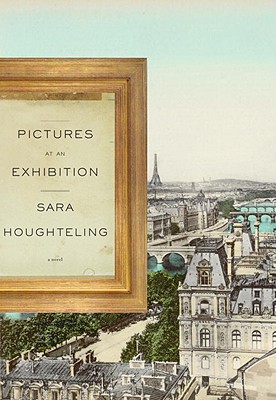 Pictures at an Exhibition (Hardcover)
Knopf, 9780307266859, 256pp.
Publication Date: February 17, 2009
* Individual store prices may vary.
or
Not Currently Available for Direct Purchase
Summer '10 Reading Group List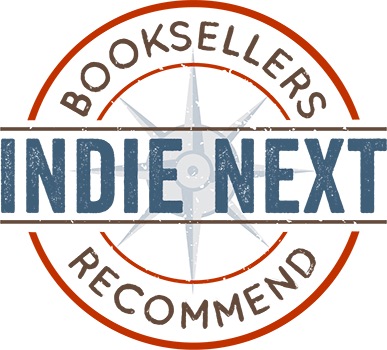 "Set in Paris during the German occupation of France in World War II, this beautiful first novel is centered around Max, the son of a prestigious art dealer whose entire collection is looted at the beginning of the war. As the novel unfolds, we follow Max through war-torn Paris as he searches for his father's lost collection amongst thieves, fake art-dealers, and destitute Parisians simply trying to get by. Pictures at an Exhibition is both a powerful story about human nature and the risks one takes to survive, and also a wonderfully rendered, touching story about a father and son who, no matter how hard they try, continue to misunderstand and misinterpret each other."
— Emily Russo Murtagh, Odyssey Bookshop, South Hadley, MA
View the List
Description
Set in a Paris darkened by World War II, Sara Houghteling's sweeping and sensuous debut novel tells the story of a son's quest to recover his family's lost masterpieces, looted by the Nazis during the occupation.

Born to an art dealer and his pianist wife, Max Berenzon is forbidden from entering the family business for reasons he cannot understand. He reluctantly attends medical school, reserving his true passion for his father's beautiful and brilliant gallery assistant, Rose Clément. When Paris falls to the Nazis, the Berenzons survive in hiding. They return in 1944 to find that their priceless collection has vanished: gone are the Matisses, the Picassos, and a singular Manet of mysterious importance. Madly driven to recover his father's paintings, Max navigates a torn city of corrupt art dealers, black marketers, Résistants, and collaborators. His quest will reveal the tragic disappearance of his closest friend, the heroism of his lost love, and the truth behind a devastating family secret.

Written with tense drama and a historian's eye for detail, Houghteling's novel draws on the real-life stories of France's preeminent art-dealing familes and the forgotten biography of the only French woman to work as a double agent inside the Nazis' looted art stronghold. Pictures at an Exhibition conjures the vanished collections, the lives of the artists and their dealers, the exquisite romance, and the shattering loss of a singular era. It is a work of astonishing ambition and beauty from an immensely gifted new novelist.
About the Author
Sara Houghteling is a graduate of Harvard College and received her master's in fine arts from the University of Michigan. She is the recipient of a Fulbright scholarship to Paris, first place in the Avery and Jules Hopwood Awards, and a John Steinbeck Fellowship. She lives in California, where she teaches high school English.
Praise For Pictures at an Exhibition…
"[An] ambitious and satisfying debut novel. . . . Houghteling dazzlingly recreates the horrors of war, and it's the small, smart details . . . that make one uncommon family's suffering all the more powerful."
–Publishers Weekly

"Houghteling's vivid descriptions of paintings and their power add to the allure of this impressive debut novel."
–Michael Leber, Booklist

"Exciting . . . Houghteling has immersed herself in the history of the period, and her love of these paintings shines through."
–Kirkus Reviews

"Houghteling received a Fulbright to study paintings that went missing during the war, and the detail shines through in this first novel, which effectively depicts the new reality for Jews in postwar Europe."
–Amy Ford, Library Journal

"Pictures at an Exhibition is remarkably self-assured, astute, worldly, and well-informed; in fact, it does not look like a first novel at all. Its subject-matter–stolen paintings, and Nazis, and the insatiable hunger for beauty–requires both erudition and brilliance, and Sara Houghteling has plenty of both, along with a sense of humor and a warm heart."
–Charles Baxter, author of The Soul Thief

"A timely and touching first novel set in the World War II Paris art world that will appeal to all art lovers and especially to those addicted to following the vagaries of Nazi loot."
–Lynn H. Nicholas, author of The Rape of Europa

"In times like this, one turns to books like Pictures at an Exhibition for their exhilarating sense of wonder and ambition. No other book I have read in a long time has such depth of history and intelligence, setting art as antidote for suffering, and love as both a cause and remedy for pain."
–Andrew Sean Greer, author of The Story of a Marriage and The Confessions of Max Tivoli

"What a beautiful book! Sara Houghteling's theme here is attachment: to the beauty of art, to childhood, to a world before loss and tragedy. The Paris she conjures for us is vivid and sad, the paintings she describes are glorious. Her prose is luminous."
–Sophie Gee, author of The Scandal of the Season

"In Pictures at an Exhibition, Sara Houghteling breathes new life into one of history's great, unfinished stories. As exquisitely detailed and lavishly sensuous as the paintings that populate its pages, this is a riveting debut."
–Dustin Thomason, co-author of The Rule of Four
Advertisement