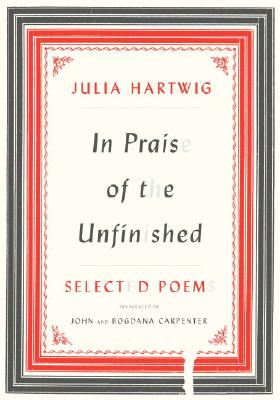 In Praise of the Unfinished (Hardcover)
Selected Poems
Alfred A. Knopf, 9780307267207, 143pp.
Publication Date: March 4, 2008
* Individual store prices may vary.
Spring 2009 Poetry List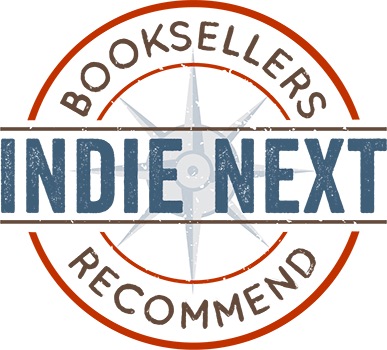 "In her only collection currently available in English, Julia Hartwig's In Praise of the Unfinished is a profound meditation on life at boundaries of History and Time. In exquisite distillations of experience and perception, Hartwig--one of the brilliant poetic masters from Poland--explores philosophical and emotional depths without losing herself or her readers in obscurantism or trite turns of phrase. A poet of the universal rather than the narrow, we should be grateful for her words."
— Shawn Wathen, Chapter One Book Store, Hamilton, MT
View the List
Description
Hailed by Czeslaw Milosz as "the grande dame of Polish poetry" and named "one of the foremost Polish poets of the twentieth century" by Ryszard Kapuscinski, Julia Hartwig has long been considered the gold standard of poetry in her native Poland. With this career-spanning collection, we finally have a book of her work in English.
The tragic story of the last century flows naturally through Hartwig's poems. She evokes the husbands who returned silent from battle ("What woman was told about the hell at Monte Cassino?") and asks, "Why didn't I dance on the Champs-Elysees / when the crowd cheered the end of the war? . . . Why was I fated to be on the main street of Lublin / watching regiments with red stars enter the city." But there is also a welcoming of new experience in her verse, a sense that life, finally, is too beautiful to condemn. She seeks a higher peace, urging us to hear other voices: "an ermine's cry, moan of a dove, / complaint of an owl--that remind us / the hardship of solitude is measured out equally."
Hartwig's compassionate spirit in the face of destruction and suffering, her apparent need to live in the moment, make her poems monumental and deeply touching and the introduction of her work here long overdue.
Return to My Childhood Home
Amid a dark silence of pines--the shouts of
young birches calling each other.
Everything is as it was. Nothing is as it was.
Speak to me, Lord of the child. Speak,
innocent terror
To understand nothing. Each time in a different
way, from the first cry to the last breath.
Yet happy moments come to me from the past,
like bridesmaids carrying oil lamps.
About the Author
Julia Hartwig has published more than a dozen collections of poetry in her native country, and her work has been translated into French, Lithuanian, German, Russian, Serbian, Hungarian, and Italian. The recipient of numerous awards for her work, she is also a well-known translator of English and French poetry into Polish.

Bogdana Carpenter is Professor of Slavic Languages and Literature and Professor of Comparative Literature at the University of Michigan. She is the author of "The Poetic Avant-Garde in Poland, 1918 1939, " and "Monumenta Polonica: The First Four Centuries of Polish Poetry, " as well as other works.

John Carpenter is a poet and literary critic. He is author of "Creating the World" and a study of the literature of the Second World War. Among translations the Carpenters have done as a team are seven volumes of poetry and prose by Zbigniew Herbert."
or
Not Currently Available for Direct Purchase