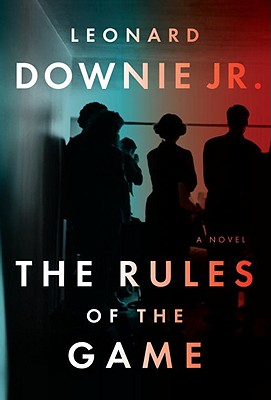 The Rules of the Game
A novel
Hardcover

* Individual store prices may vary.
March 2009 Indie Next List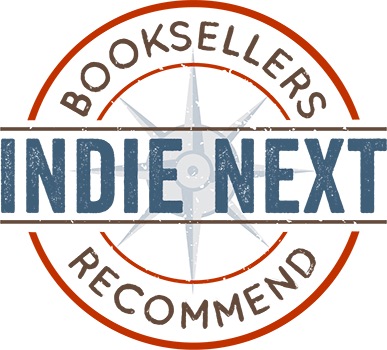 "I'd add my voice of praise for The Rules of the Game, a debut with an insider's look into both journalism and power shifts in Washington, D.C., by the veteran of the Washington Post."
— Barbara G. Peters, The Poisoned Pen, Scottsdale, AZ
View the List
Description
From Leonard Downie Jr., longtime editor of The Washington Post, an eye-opening novel of corruption, deception, and intrigue in our nation's capital.

Sarah Page, a rising star at the Washington Capital, has been assigned to cover the dark world of politics and money in Washington. But when she begins to investigate an influential lobbyist and his clients, she realizes that little is what it seems. As Sarah digs deeper, one of her sources is murdered and others disappear. She herself is the target of a car bomb, and a late-night caller warns that she is jeopardizing national security. And while she is determined to pursue the story wherever it leads, her own romantic indiscretions leave her vulnerable.

Sarah is helped by Pat Scully, an evasive, cryptic source in hiding; Kit Morgan, a ubiquitous presence in the national security community whose employer remains a mystery; and Chris Collins, a cooperative congressman whose motives are obscure. When President Susan Cameron—suddenly thrust into the job when her predecessor dies in the White House—is confronted with what Sarah has found, the scheming of her top aides and her own political survival come into conflict with her duty to the country.

No one knows more about Washington, its inner workings and secrets than Leonard Downie Jr. And no novel has better captured the tensions among business interests, politicians, and the press, or the morally ambiguous ways in which all three really work. The Rules of the Game is a riveting and searing debut.
Praise For The Rules of the Game: A novel…
"Len Downie has written a truly great novel about five of the pillars of Washington life–secrets, trust, money, sex, and moral choice. Like all wonderful fiction, it gets to the very core of the world and personalities it describes. This is a deadly serious and elegantly told story about journalism, influence peddling, clandestine sources, and the presidency."
-Bob Woodward

"The Rules of the Game is a powerful and dazzling story of conspiracy, murder and political corruption at the highest levels of government. As editor of the Washington Post, Len Downie learned all about the corrupting power of money when mixed with politics and war and he has used that knowledge to help shape a stunning novel."
-Senator William S. Cohen

"From the first page, Len Downie's inside knowledge of the intricate relationship between power and the press in Washington jumps out of the novel. It's all here: greed, ambition, a national security breach, ego, and even romance. The founding fathers never quite imagined a capital city like this one."
-Judy Woodruff, The News Hour with Jim Lehrer

"Len Downie serves up the entrails of our capital city's underbelly like a gleeful mortician."
-John Darnton, author of Black and White and Dead All Over

"Nobody understands the intersection of politics and journalism better than Len Downie–a great newspaper editor.  Now, in this novel, he reminds us of what makes a great story–and how to tell it.  The Rules of the Game–and its characters–couldn't be more timely or relevant." 
-Carl Bernstein

"[Leonard Downie Jr.] has fashioned The Rules of the Game with straightforward, uncluttered craftsmanship . . . This is a rollicking good story with extraordinarily well-paced action that clings together right to the end . . . A booming anthem to newspapering."
-Michael Pakenham, The Philadelphia Inquirer

"Savvy . . . The Rules of the Game is an engrossing read whose main value is its cunning take on the twisted gamesmanship that underlies Washington politics . . . [and] a persuasive piece of storytelling. Given the author's pedigree, it is hardly surprising that the book has a strong whiff of authenticity . . . We're watching a real pro at work."
-Washington Post Book World

"Un-put-downable . . . Downie vividly demonstrates the stakes these people are paying for, both for themselves and for their country . . . The Rules of the Game is a compelling read, and also a primer in How Things Work in Washington."
-Mary Ann Gwinn, The Seattle Times

"Engaging . . . It's clear [Downie] has deep empathy for how stressful and isolating the life of an investigative reporter can be . . . Downie knows what game he's in."
-Mark Athitakis, Washington City Paper

"[Downie] builds his story . . . with a wealth of supporting details and a solid sense of veracity, whether he's describing how government wheels are greased or how a big-city newsroom operates . . . Downie has written an entertaining first novel with a welcome, skeptical view of Washington gamesmanship."
-Larry Aydlette, Palm Beach Post

"This taut, brisk-paced tale of Washington chicanery and perfidy . . . is far more than its real-life parallels. The characters are all fascinating mixes of ego, ambition, and motive, and the two female leads, in particular, are skillfully etched portraits . . . The Rules of the Game is a tense and thrilling first novel."
-Starred review, Booklist

"The plot goes way deeper than the eerie similarities between Downie's fiction and the political developments that only a crystal ball could have predicted . . . there's . . . a lot that rings true about how investigative reporters work, how newspapers work, how lobbyists work, and how politics work . . . the layers of revelation should captivate readers."
-Kirkus

"Mr. Downie is an expert Washington hand . . . If his political characters tend to speechify just a bit too prettily, speaking in theses and talking points, just think what pleasure it must be for a long-time Washington journalist to finally put decent words into politicians' mouths."
-The Economist

"Nicely executed . . . Downie exposes corruption at the highest levels and shows how national security trumps pretty much everything, including justice, in an entertaining . . . tale of murder, cover-ups, and personal courage."
-Publishers Weekly
Knopf, 9780307269614, 336pp.
Publication Date: January 13, 2009
About the Author
Leonard Downie Jr. was executive editor of "The Washington Post" for seventeen years, during which time its news staff won twenty-five Pulitzer Prizes, including three Pulitzer gold medals for public service. His books include "The New Muckrakers" and "The News About the News: American Journalism in Peril" (with Robert G. Kaiser), which won the Goldsmith Award from the Joan Shorenstein Center at Harvard University's John F. Kennedy School of Government. He is now a vice president of The Washington Post Company and lives with his wife, Janice, in Washington, D.C.
or
Not Currently Available for Direct Purchase