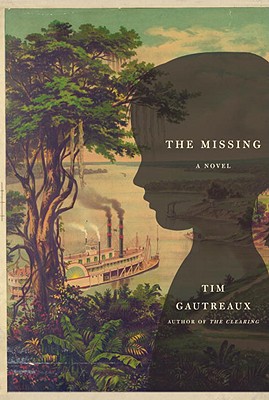 The Missing (Hardcover)
Knopf, 9780307270153, 384pp.
Publication Date: March 3, 2009
Other Editions of This Title:
Paperback (3/9/2010)
* Individual store prices may vary.
March 2009 Indie Next List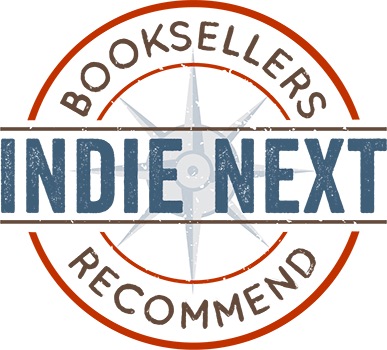 "Returning to New Orleans after WWI, Sam Simoneaux wants nothing more than a normal life. But when a child disappears during his shift at work, his life takes an unexpected turn as he sets off on a quest to find her. I have been waiting for a new Tim Gautreaux novel, and he does not disappoint with The Missing."
— Teresa Huggins, Blue Elephant Book Shop Inc., Decatur, GA
View the List
Description
The author of The Clearing ("the finest American novel in a long, long time"—Annie Proulx) now surpasses himself with a story whose range and cast of characters is even broader, with the fate of a stolen child looming throughout.

Sam Simoneaux's troopship docked in France just as World War I came to an end. Still, what he saw of the devastation there sent him back to New Orleans eager for a normal life and a job as a floorwalker in the city's biggest department store, and to start anew with his wife years after losing a son to illness. But when a little girl disappears from the store on his shift, he loses his job and soon joins her parents working on a steamboat plying the Mississippi and providing musical entertainment en route. Sam comes to suspect that on the downriver journey someone had seen this magical child and arranged to steal her away, and this quest leads him not only into this raucous new life on the river and in the towns along its banks but also on a journey deep into the Arkansas wilderness. Here he begins to piece together what had happened to the girl—a discovery that endangers everyone involved and sheds new light on the massacre of his own family decades before.

Tim Gautreaux brings to vivid life the exotic world of steamboats and shifting currents and rough crowds, of the music of the twenties, of a nation lurching away from war into an uneasy peace at a time when civilization was only beginning to penetrate a hinterlands in which law was often an unknown force. The Missing is the story of a man fighting to redeem himself, of parents coping with horrific loss with only a whisper of hope to sustain them, of others for whom kidnapping is either only a job or a dream come true. The suspense—and the complicated web of violence that eventually links Sam to complete strangers—is relentless, urgently engaging and, ultimately, profoundly moving, the finest demonstration yet of Gautreaux's understanding of landscape, history, human travail, and hope.
About the Author
Tim Gautreaux is the author of two previous novels and two collections of stories. His work has appeared in "The Atlantic Monthly, ""GQ, ""Harper's Magazine," and "Zoetrop"e, as well as in volumes of the O. Henry and the Best American Short Story annuals. A professor emeritus in the creative writing program at Southeastern Louisiana University, he lives with his family in Hammond.
Praise For The Missing…
"That rare thing: a needful lesson that nourishes and delights." –Laurel Maury, San Francisco Chronicle

"The Missing has the impact of a book twice its length. It's a dramatic, theatrical meditation on law and lawlessness, guilt and the hollowness of vengeance [with] all the power, doomed inevitability and spiritual profundity of Conrad's Victory and Nostromo or Faulkner's Light in August...The anticipation clutching your throat makes you race towards the novel's climax. Despite their wise and knowing humour, Gautreaux's novels seem created out of urgent moral duty, and the importance of reading The Missing is to learn that to live without hatred is our only true privilege." –Alan Warner, The Guardian (UK)

"Remarkable…Mr. Gautreaux has given us a compelling adventure tale with a moral center." –Julia Reed, The Wall Street Journal

"Moving and resonant…Gautreaux is an old-fashioned storyteller, a spinner of yarns with a moral…[He] has a mythic sense of plot, a keen ear for dialect and vivid powers of description." –Malena Watrous, The New York Times Book Review

"The Missing is Gautreaux's masterpiece, his most powerful novel to date." –Susan Larson, New Orleans Times-Picayune

"Gautreaux's lyrical prose fairly soars…Jazz flows through The Missing like another river. So too do nuance and ambiguity…[Gautreaux] has created a grand story with unconventional heft." –Fred Grimm, The Miami Herald

"Continually engaging…The Missing carries us along as it branches and swells, as if inspired by the great river on which so much of this book takes place…If you've been complaining that nobody writes novels as they used to, this could be your book for the spring." –Ron Charles, The Washington Post Book World

"An exceptional novel...Gautreaux again displays fluent prose, accomplished storytelling, and strong characterizations in this paean to the indefatigability of the human spirit." –Michele Leber, Booklist

"Haunting and transient…a refreshingly candid voice, brimming with a lyrical intensity [and] raw beauty." –Publishers Weekly
or
Not Currently Available for Direct Purchase