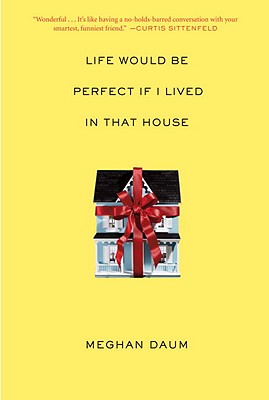 Life Would Be Perfect If I Lived in That House (Hardcover)
Knopf, 9780307270665, 256pp.
Publication Date: May 4, 2010
Other Editions of This Title:
Paperback (6/14/2011)
* Individual store prices may vary.
May 2010 Indie Next List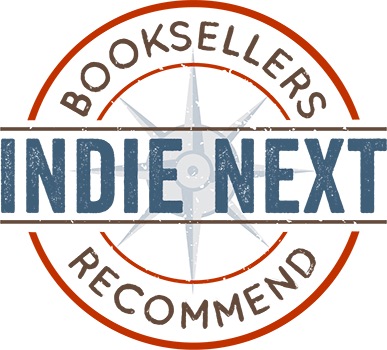 "Daum, a columnist with the L.A. Times, has written a rollicking, hilarious, and honest account of her peripatetic life in search of the"
— Ellen Burns, Books on the Common, Ridgefield, CT
View the List
Description
From the acclaimed author and columnist: a laugh-out-loud journey into the world of real estate—the true story of one woman's "imperfect life lived among imperfect houses" and her quest for the four perfect walls to call home.

After an itinerant suburban childhood and countless moves as a grown-up—from New York City to Lincoln, Nebraska; from the Midwest to the West Coast and back—Meghan Daum was living in Los Angeles, single and in her mid-thirties, and devoting obscene amounts of time not to her writing career or her dating life but to the pursuit of property: scouring Craigslist, visiting open houses, fantasizing about finding the right place for the right price. Finally, near the height of the real estate bubble, she succumbed, depleting her life's savings to buy a 900-square-foot bungalow, with a garage that "bore a close resemblance to the ruins of Pompeii" and plumbing that "dated back to the Coolidge administration."

From her mother's decorating manias to her own "hidden room" dreams, Daum explores the perils and pleasures of believing that only a house can make you whole. With delicious wit and a keen eye for the absurd, she has given us a pitch-perfect, irresistible tale of playing a lifelong game of house.
About the Author
Meghan Daum is the author of the essay collection" My Misspent Youth" and the novel" The Quality of Life Report, " a" New York Times" Notable Book. Her column on political, cultural, and social affairs appears weekly in the" Los Angeles Times" and is distributed nationally through the""McClatchy news service. She has contributed to public radio's" Morning Edition, Marketplace, " and" This American Life, " and has written for numerous publications, including" The New Yorker, Harper's Magazine, GQ, Vogue, Harper's Bazaar, " and" The New York Times Book Review." She lives in Los Angeles.

www.meghandaum.com
Praise For Life Would Be Perfect If I Lived in That House…
"Quickened pulse, night sweats, insomnia . . . all the depredations of a love affair gone wrong. Anyone over the age of 30 who lived, worked or breathed in any proximity to the real estate market in the last decade will immediately recognize the signs of house lust. But I spent years as the editor of House & Garden, and I don't think I ever encountered a case like Meghan Daum's. . . . Life Would Be Perfect if I Lived in That House adroitly manages to be funny, charming and shocking in its brutal frankness about an obsession that threatens to upend sanity and bank accounts. Luckily, as was not the case for so many caught in the national grip of cheap mortgages, Daum's is the story of a love too big to fail. . . . She is smart about what makes a house beautiful in the eye of the beholder. . . . There's a mania about moving that cleverly masks a dread even more profound than that of not being human, and that is the dread of not being married. . . . Daum promises she doesn't intend to write a book with the happily-ever-after banality that's beginning to get on my nerves. Is it becoming a truth universally acknowledged that a single woman in possession of a good house must be in search of a husband? It speaks volumes in Daum's favor, then, that when she does fall in love, this reader took as much pleasure in it as I hope she will someday, when she isn't preoccupied with the important things like bursting closets, crammed bookshelves, and the detritus of combining two households, two lives. Daum has a rare gift in her ability to keep readers laughing through her own tears. Among the many wonderful things about houses is that they are such handy metaphors for so many things: love or loss, renewal or collapse. . . . Daum revels in all of it. There are times you want to sob with her, as she bloodies her knuckles and throws out her back, wrenching her reluctant house closer to its best possible self. Daum's journey from the buying of a house to the making of a home is arduous. There are times when it all gets so scary you hold your breath before crossing the threshold with her. But her spirit is generous, her writing is buoyant, and her heart is open to all the ways in which a house holds the key to happiness. Perfection has nothing to do with it."
—Dominique Browning, The New York Times Book Review

"A delightful dissection of the real estate obsession that's a hallmark of our age, recession or no."
—Sara Nelson, O Magazine 

"For all the talk of tranches and credit-default swaps, the recent financial meltdown began with something far more primal: house lust and its accompanying dreams and delusions. . . . The fantasy of a life transformed is what makes the ads and features in interior magazines so enticing—no fashion or celebrity magazine glamorizes its subjects as thoroughly as Architectural Digest or Elle Decor—and what gives HGTV's low-budget shows their addictive appeal. The longing for the perfect life in the perfect environment can make real-estate listings and 'For Sale' signs as evocative as novels. . . . A stock-market bubble may create financial hardship, but a housing bust breaks hearts. Although Daum did buy a house in 2004 and watched its value rise and then fall, her self-deprecatingly funny memoir isn't a tale of real-estate speculation. Rather she uses her lifelong obsession with finding the ideal living space to probe domestic desire, a deeper restlessness than the search for quick profits. . . . Like a traditional comedy, Life Would Be Perfect If I Lived in That House ends with a wedding and the promise of settled adulthood. Except that Ms. Daum and her husband barely fit into the tiny rundown place she eventually purchased . . . She hopes to move to some place bigger, some place truly their own. What else should we expect from a child enraptured by Laura Ingalls Wilder's Little House stories, where every book starts or ends with a move? Moving is the American way. If your American dream involves a house, it's probably not the one you're living in right now."
—Virginia Postrel, The Wall Street Journal

"Honest and endearing . . . richly drawn . . . Daum captures the now-gone moment when real estate became a national obsession, chronicling the shared madness of those who could only take breaks from watching HGTV to discuss closing costs. . . . As she moves from coast to coast and in between, Daum is consistently relatable, [and her] metaphor of romance makes perfect sense in the context of real estate. . . . Her descriptions of [Los Angeles] neighborhoods are meticulous enough to play Name That Intersection. . . . As she moves from house-lusting to house-buying, and, shortly thereafter, to sharing a home with a partner, she struggles with the idea that she doesn't want to live with someone so much as to have a witness to the beauty of her home. Her boyfriend moves in and they put the spare mattress out on the lawn for pick-up—in the same 24-hour period that the Google Earth satellite photographs her home for virtual eternity . . . "
—Chris Daley, Los Angeles Times Book Review 
 
"Suffused with humor and desire . . . Offbeat yet utterly compelling . . . Life Would be Perfect If I Lived in That House is Daum's meditation—alternately whimsical, philosophical and psychologically probing—on her unquenchable lust for the ideal home. . . . Daum's hilarious co-star is her mother, who could never resist an open house. Daum attributes her compulsions and her strong identification with where she lives to her mother's attempts to 'cope with identity confusion that plagued our immediate family like a skin rash.' . . . Like her mother, who found a means of expressing her thwarted ambition through decor, the peripatetic Daum finds her own perfect means of expression: this enchanting, compelling memoir on the impossibility of resisting an irresistible object of desire."
—Susan Miron, The Miami Herald

"Daum recalls a life of relocation, falling for and then abandoning residences like a string of disappointing lovers. . . . As this charming book proves, settling down is never as much fun as the chase—especially when your rickety home's value starts to plummet. Throughout, Daum tackles real estate—or, more pointedly, the fixation, anxiety and magical thinking that often accompany it—with wit and a gift for self-parody. Her analysis of her parents' New Jersey home has the interpretive flair of Joan Didion. Her prose has smarts, style and personality, but never turns pretentious . . . It's a pleasure to read this author as she revisits comic misadventures and wrangles with a hot-button topic."
—Michael Miller, Time Out New York

"What's more fun than falling madly in love with a piece of real estate? Nowhere is this more vividly described than in Meghan Daum's wry new memoir, Life Would Be Perfect If I Lived in That House, a (nearly) man-free romance that could easily spark a new genre: My House, My Self. Here Daum exposes the modern real-estate-mad female underground, where open houses (visited in rabid two-women teams) are a seasonal blood sport, Zillow is a verb, and where remodeling a collapsing farmhouse into a writer's retreat could instantly, we imagine, transform us into the George Plimpton of the prairie . . . "
—Sandra Tsing Loh, The Atlantic Monthly

"Daum has been making me laugh for nearly 20 years. . . . She's got the wit of Molly Ivins and the brains of Mary McCarthy, but unlike these icons, she can't be pinned down to any region, religion, or political affiliation. Instead, Daum is the essential Generation X-er. Although pushing 40, Daum radiates the eternal youthfulness and the fear of commitment that define her cohort. She spent the first three decades of her life terrified of being tied down—to a job, a lover, or a place. However, committing oneself is the mark of a grown-up, and Life Would Be Perfect If I Lived in That House is the memoir of how the wandering Ms. Daum finally put down some roots. It's also the story of America's obsession with real estate and the colossal illogic on the part of bankers and buyers that precipitated the housing-market crash of the new millennium. . . . A great book."
—Susan Balée, The Philadelphia Inquirer 
 
"Delightful and vivid . . . Cleverly framing her real-estate frenzy alongside the nation's, Daum takes you on in her quest for a home—and a more profound sense of self. Her journey is nuanced and smart."
—Jessica Grose, DoubleX.com

"Funny, thoughtful, acutely self-aware [and] self-deprecating . . . In 2004, before the U.S. real estate market turned Chernobyl, Meghan Daum bought her first house. The property cost more than she had budgeted, came with an uninsurable garage reminiscent of the ruins of Pompeii, and had an electrical system visitors could smell. . . . The then-single woman describes the loss of her real estate virginity at age 34: 'Like a girl who cares more about being married than who she's married to, I swallowed my pride and signed the first set of papers.' The analogy is perfect. Daum's consummation with [her] mortgage is as avidly anticipated as a Jane Austen wedding. Indeed, if the novelist was writing today, her heroines would be like Daum: independent women who dream of property, not matrimony; who troll Craigslist for hot real estate prospects, not men; and who think in terms of square footage, not karat size. . . . This real-estate-cum-addiction memoir is laced with clever aperçus. Daum's insight into decor media [like HGTV], for one, is bang-on . . . And her relationship with the man who's now her husband inspires insights into real estate's role as a marital catalyst: she coins 'nohabitation' to describe the dislocating nomadic travel between houses that couples engage in before deciding it's easier and cheaper to just move in together. Her now fixed-up starter home is on the market, she reports, and she and her husband are shopping for a new house—and with it a life that's just a little more perfect."
—Anne Kingston, Maclean's 
 
"This timely memoir captures a Los Angeles Times columnist's restless need to find the perfect place of her own, before the free-falling housing market turned the real estate dreams of many Americans into nightmare of 'home moanership.' . . . She vividly recalls how her housing compulsions and all their accompanying fantasies repeatedly had her riding a crazy-making pendulum. What makes it all work is that Daum happens to be a fine writer—candid, reflective, stylish, fun and a bit prickly. Throughout the book, she offers an unflinching portrayal of her anxieties and her aspirations. . . . When she finally realizes that a house is not what will make her whole, you can't help but breathe a sigh of relief."
—David McFadden, Associated Press 
 
"A wonderful new book from one of my very favorite writers. It's like having a long, glorious, no-holds-barred conversation with your smartest, funniest friend about all the juicy topics: real estate, class envy, bad dates, family identity, and the discrepancies between the lives we aspire to and the lives we lead. I'm awed by Daum's honesty and talent."
—Curtis Sittenfeld

"Injecting a fresh, easy-on-the-economic-analysis and super-smart-and-funny voice into the conversation about why we feel the way we do about homes and house hunting comes Meghan Daum . . . Life Would Be Perfect If I Lived in That House is less real estate market analysis than a memoir of a real estate-obsessed 21st-century woman—with all the powers of that demographic's light, charming and sometimes self-deprecating self-observation. . . . It's a welcome breath of fresh air that she doesn't spin a tale of woe—it's more a tale of want. . . . Daum's ability to laugh at herself and her home-obsessed foibles, and her willingness to share them with us so that we can laugh, too, is both medicinal and miraculous—an antidote to the ubiquitous recessionary yuck and gloom to which I, for one, am ready to bid adieu."
—Tara-Nicholle Nelson, REThinkrealestate.com
 
"Moving in every sense of the word, Life Would Be Perfect if I Lived in That House is a book for anyone who has ever searched for happiness in the floorboards. As a tour guide to the perils of real-estate obsession, Meghan Daum is unfailingly charismatic, tender and honest.  If this book were a house, I'd rent a U-haul, fill it with praise and move in tomorrow."
—Sloane Crosley, author of I Was Told There'd Be Cake

"As you would expect from this author, Meghan Daum's memoir is witty, stylishly written, sophisticated and supremely entertaining, but it also strikes chords of deep feeling (such as melancholy and loneliness) that are very moving and haunting.  
—Phillip Lopate

"This love-hate relationship [between house and owner] is what Meghan Daum describes so effectively in Life Would Be Perfect If I Lived in That House. But the 'hate' part of that relationship isn't really hate as much as it is a insatiable hunger to be rooted some place stable, intransient—and with killer hardwood floors." 
—Yvette Benavides, San Antonio Express-News
 
"Meghan Daum takes the absorbing subject of shelter and runs with it, or rather, lives with it. Her personal odyssey is funny, sharp and charming."
—Meg Wolitzer, author of The Ten-Year Nap
 
"For everyone who puts a coffee cup down and ten years later it's still in the same place, there's someone who cannot stop looking for the Great Place, the Right Place. In her memoir, Meghan Daum takes us on a darkly funny and ever-more-revealing journey into a certain relationship with shelter—that of relentless obsession."
—Janet Fitch, author of White Oleander and Paint It Black
 
"Meghan Daum's writing never fails to entertain and enlighten.  She is comedically self-deprecatory and yet always so smart and insightful about her life and what it's like to be in America in the twenty-first century. This latest book is further testimony to her incredible gifts—her lovely prose, her fantastic sense of humor, and her hard-earned wisdom."
—Jonathan Ames, author of Wake Up, Sir!

"Daum is a master stylist who has long shown the ability to write pithy, perceptive comments about both our culture and herself, often entwining the two. In this book she writes with such complexity, genuine warmth, and also cold-eyed realism about herself, her family, and, inevitably, America, that it is breathtaking and marvelous. Her writing is one of a kind and a total joy."
—Thomas Beller, author of The Sleep-Over Artist and co-founder/editor of Open City
 
"In this funny, horrifying (she came this close to buying a place near a roaring interstate because she was smitten with a landing) achingly honest memoir, Daum explores the way we wrap our identities in our surroundings, at one point wondering, 'Did the house look sexy on me?' Home truths, indeed."
—Amanda Lovell, More 
 
"Pitch-perfect . . . Witty . . . Glowing writing . . . [Daum] manages to infuse her story with an unpretentious honesty that is often laugh-out-loud hilarious while plumbing our emotional real estate investments. In doing so, she has turned what could have been a standard 'chick lit' memoir into a deeply told tale of how real estate has come to own us in its deepest, darkest, most emotional roots."
—Housingwatch.com
Coverage from NPR
or
Not Currently Available for Direct Purchase