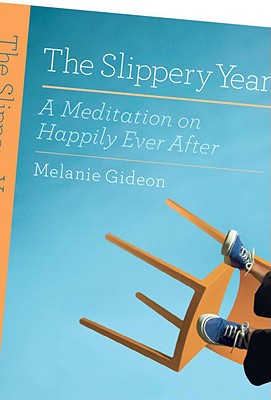 The Slippery Year (Hardcover)
Knopf, 9780307270672, 224pp.
Publication Date: August 4, 2009
* Individual store prices may vary.
September 2009 Indie Next List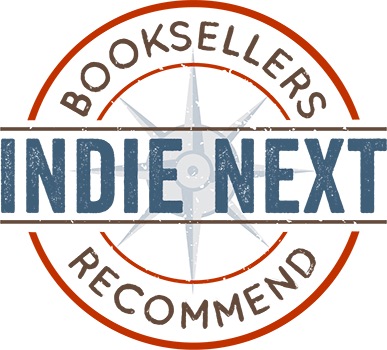 "Reading Melanie Gideon's essays is just like sitting down with friends over cups of coffee to chat about how old the kids are getting, how much we're changing, and how to read the secret messages in a restaurant menu--all the little things in life, which are really the big things."
— Jenny Stroyeck, The Homer Bookstore, Homer, AK
View the List
Description
"We are all so curious. Hungry for the truth. If only we could ask the questions we really want to ask of each other and get the real answers. Like how many times a month do you have sex? What prescription drugs are you on? Are you happy? Really happy? Happy enough?"

For anybody who has ever wondered privately Is this all there is, Melanie Gideon's poignant, hilarious, exuberant meditation, The Slippery Year, chronicles a year in which she confronts both the fantasies of her receding youth and the realities of midlife with a husband, a child, and a dog (one of whom runs away). She reflects on the exigencies of domesticity—the need for a household catastrophe plan, the fainting spell occasioned by the departure of her nine-year-old son for camp, the mattress wars, and the carpool line. With tenderness, unsparing honesty, and uproarious wit, Gideon brings us back again and again to the sweetness of ordinary pleasures and to life's most enduring satisfactions. She captures perfectly that moment right before everything changes and the things we have loved forever begin to fall away for the first time.

The Slippery Year is the story of a woman's quest to reignite passion, beauty, and mystery and discover if "happily ever after" is a possibility after all.
About the Author
Melanie Gideon was born and raised in Rhode Island. She now lives in the Bay Area with her husband and son.
Praise For The Slippery Year…
Advance Praise for Melanie Gideon's The Slippery Year

"As Gideon discerns the ludicrous and the miraculous within the precincts of the sweetly ordinary, she unleashes a refreshingly piquant literary wit. . . . There is nothing contrived, trite, or holier-than-thou in this crisply hilarious, candid, and affecting contemplation. Instead, Gideon's self-depreciating and wry insights into the mysteries of marriage, parenthood, and the evolution of the self are astute, pragmatic, and generous, providing the perfect antidote to the everyday blues."
—Donna Seaman, Booklist

"Gideon explores her pain, doubt, regret, and confusion as a wife and mother at midlife with great poise and insight and, ultimately, a gentle aura of hope."
—Lisa Shea, Elle

"Like all the best books, The Slippery Year reminds us that we are not alone–not alone in our fears about our kids, not alone in our struggle to make meaning of our lives, and most definitely not alone in our volcanic rages about the car pool line. Melanie Gideon is a wonderful companion–smart, rueful and painfully funny. Truly, the one thing wrong with this book is that it had to end."
—Allison Pearson, Author of I Don't Know How She Does It

"Ever wonder what's running through your wife's mind? Read The Slippery Year. Gideon has an utterly charming way of turning the constant compromises of married life into riotous poetic insight."
—Po Bronson, author of NutureShock

"Funny, wrenching and spot-on. Gideon weaves a kind of magic here, polishing the days until they gleam like gold."
—Julia Scheeres, author of Jesus Land

"In this marvelous memoir Ms. Gideon appears to be channeling everything I've ever felt, thought, feared, hoped about motherhood."
—Ayelet Waldman author of Bad Mother, a Chronicle of Maternal Crimes Minor Calamities and Occasional Moments of Grace

"Within hours of finishing The Slippery Year, I was raving to friends about its perfect balance of gorgeous writing, quirky wit, and lovable impertinences. I laughed and cried and saw myself in Melanie Gideon's chronicle of maternal neuroses and wifely doubts. What a pleasure to find such a dear and funny book."
—Elinor Lipman, author of The Family Man and Then She Found Me

"With courage, poignancy, and abundant hilarity, Melanie Gideon explores the ambivalence that inevitably surfaces when we choose to stick it out with the loves of our lives. Readers with find themselves laughing out loud and nodding with recognition as they slide through The Slippery Year."
–Giulia Melucci, author of I Loved, I Lost, I Made Spaghetti

"Melanie Gideon has reinvented the coming-of-age story, and done so with self-deprecation, intelligence, and wit. Gideon's writing reminded me of the best of Nick Hornby, at turns sweet, then dark, then almost desperate for connection. Despite all obstacles she finds it, within her family, and surely now with scads of readers. The Slippery Year is a terrific book."
—Tom Barbash, author of The Last Good Chance

"Melanie Gideon's The Slippery Year tackles the tough topic of 'feeling empty' in the midst of a seemingly comfortable and contented California life. Gideon explores her pain, doubt, regret, and confusion as a wife and mother at midlife with great poise and–insight and, ultimately, a gentle aura of hope."
—Lisa Shea, Elle

"As Gideon discerns the ludicrous and the miraculous within the precincts of the sweetly ordinary, she unleashes a refreshingly piquant literary wit. . . . There is nothing contrived, trite, or holier-than-thou in this crisply hilarious, candid, and affecting contemplation. Instead, Gideon's self-depreciating and wry insights into the mysteries of marriage, parenthood, and the evolution of the self are astute, pragmatic, and generous, providing the perfect antidote to the everyday blues."
—Donna Seaman, Booklist

"Epiphanies abound in Gideon's account, and the author takes those small lessons and effectively analyzes them in ways useful to a wide readership. Women in particular will appreciate her musings on motherhood . . . and the healthy dose of self-loathing that informs the author's sarcasm and warm sense of irony as she reckons with her burgeoning eccentricities. . . . Refreshing and sassy, with more than a dash of tenderness thrown in."
—Kirkus Reviews

"It's hard to pull off a book like this without sounding whiny and overprivileged, but Gideon is a good enough writer to make even some male readers we know understand (maybe for the first time) at least a bit about what women want."
—The Daily Beast

or
Not Currently Available for Direct Purchase