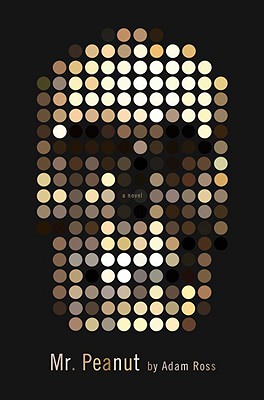 Mr. Peanut
Hardcover

* Individual store prices may vary.
Other Editions of This Title:
Digital Audiobook (6/21/2010)
Paperback (4/19/2011)
July 2010 Indie Next List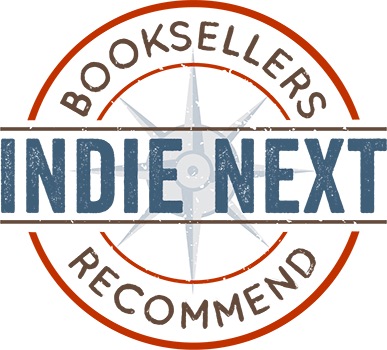 "At first it intrigued me, at times it repulsed me (as I'm sure it was meant to), and in the end it floored me. In his first novel, Ross has conducted this symphony of a story with the skill of a veteran writer. Ross reveals the deepest, darkest, guiltiest thoughts that men will never admit to and holds them up to the light. Women may think it misogynist, but sometimes we learn the most from cautionary tales. Read it to the end; all will be revealed, and redeemed, and you, too, will be in awe."
— Paul Hanson, Eagle Harbor Book Company, Bainbridge Island, WA
View the List
Description
David Pepin has been in love with his wife, Alice, since the moment they met in a university seminar on Alfred Hitchcock. After thirteen years of marriage, he still can't imagine a remotely happy life without her—yet he obsessively contemplates her demise. Soon she is dead, and David is both deeply distraught and the prime suspect.

The detectives investigating Alice's suspicious death have plenty of personal experience with conjugal enigmas: Ward Hastroll is happily married until his wife inexplicably becomes voluntarily and militantly bedridden; and Sam Sheppard is especially sensitive to the intricacies of marital guilt and innocence, having decades before been convicted and then exonerated of the brutal murder of his wife.

Still, these men are in the business of figuring things out, even as Pepin's role in Alice's death grows ever more confounding when they link him to a highly unusual hit man called Mobius. Like the Escher drawings that inspire the computer games David designs for a living, these complex, interlocking dramas are structurally and emotionally intense, subtle, and intriguing; they brilliantly explore the warring impulses of affection and hatred, and pose a host of arresting questions. Is it possible to know anyone fully, completely? Are murder and marriage two sides of the same coin, each endlessly recycling into the other? And what, in the end, is the truth about love?

Mesmerizing, exhilarating, and profoundly moving, Mr. Peanut is a police procedural of the soul, a poignant investigation of the relentlessly mysterious human heart—and a first novel of the highest order.
Praise For Mr. Peanut…
Mr. Peanut's Best of 2010 Lists
Milwaukee Journal Sentinel: "Sophisticated, surreal and creepy."
The New Republic: "Of all the novels I read this year, this was the one that I read most eagerly, consuming it in eager gulps, dismissing other obligations."
The Philadelphia Inquirer: "A formidable literary talent…Finely wrought and challenging."
 
"Ross—in a brilliant stylistic mirror of marriage—blends dream and reality, fact and perception in a narrative that's both cinematic and lyrical…The book is by turns harrowing, tender and funny." —Nancy Connors, Cleveland Plain Dealer 
 
"Mr. Peanut is full of tricks: shifting narrations, quirky chronology and meta-novels within novels. The effect is disorienting, but the characters are too well drawn to feel like pawns in some game. The result is a deliciously clever book, full of dark insight and even a touch of hope." —The Economist
 
"Fearless, challenging and unforgettable…Mr. Peanut is acutely funny and profoundly sad, an unexpected and unsettling journey into the heart of contemporary darkness….[Ross is] a sublimely impertinent new writer." —Steve Whitton, The Anniston Star


"[A] major work….Stories are told and retold, hinge on one another, depend, and connect.  That layering, that subsonic, towering buildup, is how Mr. Peanut works, and it is a marvel." —John Timpane, The Philadelphia Inquirer
 
"An author whose voice is so distinct and vivid that you truly can't find any comparison [and] a book whose combination of rhythm, language and style are unlike anything else I've ever encountered…a sort of wondrous literary alchemy [that's] laugh-out-loud funny and shrewdly aware of human nature…Read Mr. Peanut for its insight into marriage. Read it for the humor.  Read it for the thrills. Just read it, please." —Joy Tipping, The Dallas Morning News
 
"An ambitious and well-crafted noir that manages to humanise its characters while fashioning their stories into a gripping page-turner. Ross's depiction of love and hatred, and the conflicted ways we manifest these feelings, is both sensitive and fearless." —Mary Fitzgerald, The Guardian (U.K.)
 
"Plainly thrilling…the work of a boundlessly eager writer willing to try just about anything, and invite us to share in his sinister joy." Christopher Kelly, The Kansas City Star
 
"Exciting and strangely moving [and] vastly ambitious….The whodunit aspect of Mr. Peanut is absorbing, but the infinite mysteries of marriage are really at the heart of this novel and drive its considerable emotional suspense." —Hilma Wolitzer, The East Hampton Star
 
"A murder mystery [and] also a complicated jigsaw puzzle of intertwined relationships….This may be [Ross's] first novel, but it's written as though he's been doing it for ages."  —Dwight Silverman, Houston Chronicle
 
"An existential puzzle of a book, a noirish work that seemingly has no literary precendent." —Rege Behe, Pittsburgh Review-Tribune
 
"The debut of an enormously talented writer…From the first page on, it's clear that Mr. Ross is a literary gymnast [and] a sorcerer with words…Dark, dazzling…A Rubik's cube of a story that reads like a postmodern mash-up of Tolstoy's Kreutzer Sonata, Edward Albee's Who's Afraid of Virginia Woolf? and one of James M. Cain's noirish mysteries."  —Michiko Kakutani, The New York Times
 
"Darkly funny, densely woven and deeply unnerving…a page turner that reveals something new from every angle." —Jim Ridley, The Nashville Scene
 
"Gripping…This highly original debut uses the police procedural as a hall of mirrors to reflect pleasure and guilt, marriage and murder."—Christopher Fowler, Financial Times
 
"An enormous success—forceful and involving, often deeply stirring and always impressively original…A brilliant, powerful, memorable book." —Scott Turow, The New York Times Book Review, front page
 
"A stunningly dark debut that takes as its forebears both Scott Turow and Italo Calvino…To say this is a thematically rich book is hardly to do [it] justice…there is a way in which this too-clever-to-be-neat story resists such thematics…yet Ross cleaves closely to all the pleasures of the genre: mystery, suspense, romance, surprise. And in this sense, Mr. Peanut is highly unique—a disturbingly funny and remarkably poignant novel from one of the year's most promising new voices." —Jillian Quint, BookPage
 
"A dark tale of love, hate, murder and marriage: a cleverly written, structurally complex narrative." —NPR.org
 
"Mr. Peanut crackles with life." —Benjamin Moser, Harper's
 
"Powerful…delivers one scorching scene after another.  Ross is interested in all the soul-killing ways men and women try and fail to achieve intimacy, and [with] noirish sensibility and eloquent prose, he wraps his age-old theme in a confounding yet memsmerizing format." —Joanne Wilkinson, Booklist, starred
 
"Mr. Peanut is as ingenious as it is riveting." —Richard Russo
 
"Inspired….Ross's depiction of love is grotesque and tender at once, and his style is commanding as he combines torture and romance to create a sense of vertigo-as-romance.  It's a unique book—stark and sublime, creepy and fearless."  —Publishers Weekly
 
"Adam Ross has crafted a diabolically intricate novel, one that presents all the pleasures and challenges of a well-wrought Sudoku puzzle.  There's a whiff of alchemy to the book.  You can't quite believe that its many pieces fit together so snugly, yet they do.  Once you've finished, you run your eye back and forth and up and down, and every way you look it adds up.  Mr. Peanut is smart, funny, gripping, and—in its ultimate unravelling—sneakily sad." —Scott Smith
 
"The most riveting look at the dark side of marriage since Who's Afraid of Virginia Woolf?…It induced nightmares, at least in this reader.  No mean feat." —Stephen King
 
"A Möbius strip of a novel, folding the unsavory anticipation of American Psycho into a domestic drama straight out of Carver-esque America…An intellectual noir novel and an original voice." —Kirkus Reviews, starred
 
"This book blew me away…It's engaging and gripping like a good murder mystery, but more richly layered and intellectually engaging than a beach read…I'm likening it to a great meal at a restaurant–the appetizer gains your trust, the first course provides some revelations, the second demonstrates the chef's skills, and the dessert just blows you away. Ross is truly a great wordsmith…[It] might be the best book I've read so far in 2010. In fact, it might be one of the best books of the year." —Bookdwarf.com, Megan Sullivan (Harvard Book Store)
 
"It's very hard to describe Mr. Peanut, and I envy those who haven't read it yet.  The story is sometimes cinematic, not only in it's themes but its wildly exciting narrative pace which never lets you go.  Adam Ross delivers a multifaceted inspection of marriage, telling the story of several different couples in crisis, which is at times reminiscent of Cheever and Updike.  On the whole the book reminds me of Zadie Smith's On Beauty; it carries that same power, the all knowing and all seeing brilliance of a writer who is in complete control.  Now that I've finished Mr. Peanut, I want to stop strangers on the street and tell them about it, the book is that good."  —Jason Rice, threeguysonebook.com
Knopf, 9780307270702, 352pp.
Publication Date: June 22, 2010
About the Author
Adam Ross lives in Nashville, Tennessee, with his wife and their two daughters.

www.adam-ross.com
Coverage from NPR
or
Not Currently Available for Direct Purchase