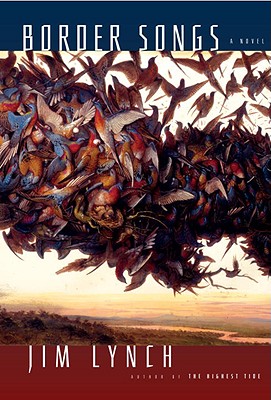 Border Songs
Hardcover

* Individual store prices may vary.
Other Editions of This Title:
Paperback (7/13/2010)
July 2009 Indie Next List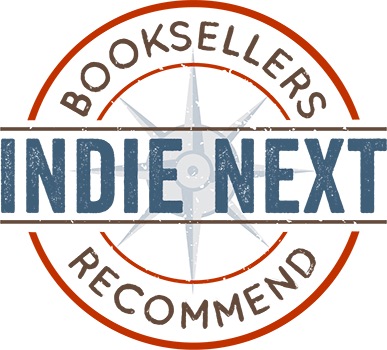 "Jim Lynch's latest novel is marvelous -- it inspires delight and wonder in the natural world, illuminates the follies of border rivalries and drug wars, and examines the vagaries of small town life through the experiences of Brandon Vanderkool, a beguiling amateur naturalist whose severe dyslexia makes him an unlikely border patrolman. This is a funny, sweet, yet cautionary tale for our time."
— Mary Gleysteen, Eagle Harbor Book Company, Bainbridge Island, WA
View the List
Description
By the acclaimed author of The Highest Tide, a story of contrary destinies further complicated by the border that separates them.

Six foot eight and severely dyslexic, Brandon Vanderkool has always had an unusual perspective—which comes in handy once his father pushes him off their dairy farm and into the Border Patrol. He used to jump over the ditch into British Columbia but now is responsible for policing a thirty-mile stretch of this largely invisible boundary. Uncomfortable in this uniformed role, he indulges his passion for bird-watching and often finds not only an astonishing variety of species but also a great many smugglers hauling pot into Washington State, as well as potentially more dangerous illegals. What a decade before was a sleepy rural hinterland is now the front line of an escalating war on both drugs and terrorism.

Life on either side of the border is undergoing a similar transformation. Mountaintop mansions in Canada peer down into berry farms that might offer convenient routes into the budding American market, politicians clamor for increased security, surveillance cameras sprout up everywhere and previously law-abiding citizens are tempted to turn a blind eye. Closer to home, Brandon's father battles disease in his herd, and his mother something far more frightening. Madeline Rousseau, who grew up right across the ditch, has seen her gardening skills turn lucrative, while her father keeps busy by replicating great past inventions, medicating himself and railing against imperialism. And overseeing all is the mysterious masseuse who knows everybody's secrets.

Rich in characters contending with a swiftly changing world and their own elusive hopes and dreams, Border Songs is at once comic and tender and momentous—a riveting portrait of a distinctive community, an extraordinary love story and fiction of the highest order.
Praise For Border Songs…
"Whimsical, sensitive and full of heart…The sense of place the author creates is only possible through humility, a slowed-down attentiveness and sensitivity to nature." –Christian Martin, Cascadia Weekly

"Splendid, funny, remarkable…[A] wonderfully quirky, all-too-human, tender and uproarious novel." Sam Coale, The Providence Journal

"Rich, imaginative…written with humor, striking imagery, and colorful characters, [who], ridiculous though they can be, never come across as less than fully human. The story artfully cycles around Lynch's gentle giant protagonist, a memorable character if there ever was one…Quirky, funny, fresh, and lyrical, Border Songs will win over just about any reader." –Jenny Shank, New West Network

"Engaging…Border Songs reflects the real-life enhanced national security that followed September 11th…The tone is sometimes humorous, at other times satirical, but always with a sense of secret bemusement…Underlying is a theme of a disappearing way of life and a joyful song to the survival of nature and the young at heart." –The Washington Times

"This astutely observed, wryly funny novel should be required reading…[Lynch] skillfully weaves emotional threads throughout and, at precisely the right moments, he yanks heartstrings." –Mike Doherty, National Post (Canada)

"Mr. Lynch has worked as a journalist, and his skills in that realm help him summon the complex cross-currents of border life. And he is such a gifted and original novelist that he can fuse bird imagery and seduction with startling ease." –Janet Maslin, The New York Times

"Beautifully written…A wonderful story." –Kathleen Daley, Newark Star-Ledger

"Border Songs is one of the more inventive and unique novels of recent years. Lynch's dexterous handling of multiple voices and story lines makes Border Songs a book that goes by all too quickly." –Rege Behe, The Pittsburgh Tribune-Review

"Lynch observes like a journalist and writes like a poet…Brandon is one of the most remarkable characters created by a Northwest author in recent memory." –Mary Ann Gwinn, The Seattle Times

"A fascinating look at the confluence of small-town life, the global drug trade and illegal immigration, and it places Jim Lynch at the forefront of Northwest writers to watch." –Willamette Week

"Lynch has broken through to the edge of literary stardom." –Jeff Baker, The Oregonian

"Lynch's enthralling new novel, Border Songs, [is] a startling look at this country's far Northwest corner with a compelling cast of oddballs." –John Marshall, The Daily Beast

"[Lynch] tells his story with remarkably clear prose punctuated by a sort of well-informed wink at the ridiculous attitudes on both sides of the border." –Alden Mudge, Book Page

"The novel's achievement is that none of the painstaking reporting that makes it so real shows through on the page. Its hero is an imaginative tour de force. Lynch's comic borderland is not only palpable, it is richly metaphoric. Comparisons with Ken Kesey and Tom Robbins are not only inevitable, they are welcome." –The Globe and Mail (Canada)

"A wonderful and important read…Lynch has a delightful satirical yet human touch in the way he tells us about this border culture, a subject rarely explored in literature." –Miro Cernetig, Vancouver Sun

"Enthralling…Lynch plays exquisitely with his theme of division and its consequences." –Maclean's (Canada)

"Jim Lynch masterfully tiptoes the line between delicate observation and satire with unexpected humor, all the while following the coming of age story of an unlikely hero."
–The National Post (Canada)

"Wonderful…tender, sad and leavened with wit…Looming large among these characters is the irresistibly odd Brandon Vanderkool, a 6-foot-8, 232-pound naïf who's recently joined the U.S. Border Patrol [and] communicates lucidly with the natural world, particularly with birds, which soar over political borders and through some of this novel's most beautiful passages…Lynch has written not just a liberal critique of the war on terror but also a moving, optimistic rebuttal of our paranoia that encourages us to imagine, with Brandon, the possibility of flying over everything that divides us." –Ron Charles, The Washington Post

"Lynch writes with enviable restraint, and he sees in a most unexpected way how a person's life clicks and tumbles into (or out of) place. His turns of phrase are as light as a feather, but so precise and purposeful that you'll quickly find yourself buoyed by the vistas they show you." –Anne Bartholomew, Louisville Courier-Journal

"Engaging, even heartwarming…Every character is memorable, each etched with distinctive lines and endearing idiosyncrasies." –Bill Ott, Booklist

"Lynch's depiction of the natural world and his deep sympathy for his characters carry the book [with] majestic moments." –Publishers Weekly

"Meet Brandon Vanderkool, the most fascinating, memorable, and human character in American fiction since Ignatius J. Reilly of A Confederacy of Dunces.  Birder extraordinaire, painter and sculptor, part-savant and ever the Good Samaritan, Brandon also happens to be a 6'8" Border Patrol agent with an uncanny gift for finding contraband and smugglers.  Border Songs is a masterwork, and Jim Lynch, for my money, is our best new storyteller since Larry McMurtry: deeply in touch with the natural world, the absurdities of our era, and the hearts and minds of his unforgettable and endlessly surprising characters." –Howard Frank Mosher

"Jim Lynch's new novel reads as an antitdote to the 21st century: a kind of metaphorical insistence on hope and simplicity and art in the face of a surrounding storm.  Border Songs is a quietly ambitious book and it just gets better as it rises to the final satisfying image." –Kent Haruf
Knopf, 9780307271174, 304pp.
Publication Date: June 16, 2009
About the Author
Jim Lynch lives with his wife and their daughter in Olympia, Washington. As a journalist, he has received the H. L. Mencken Award and a Livingston Award for Young Journalists, among other national honors. His first novel, "The Highest Tide, " won the Pacific Northwest Booksellers Award, appeared on several best seller lists, was adapted for the stage and has been published in eleven foreign markets.
or
Not Currently Available for Direct Purchase