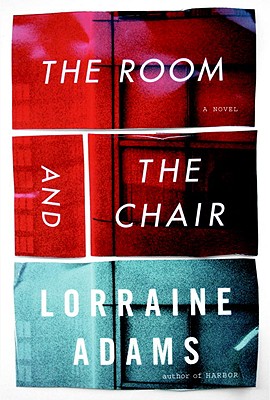 The Room and the Chair (Hardcover)
Knopf, 9780307272416, 336pp.
Publication Date: February 9, 2010
Other Editions of This Title:
Paperback (2/8/2011)
MP3 CD (7/26/2016)
Paperback (5/1/2011)
* Individual store prices may vary.
February 2010 Indie Next List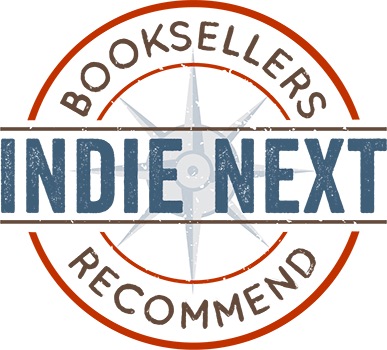 "Using the disparate elements of a newsroom of a moribund newspaper, a test pilot involved in a mysterious crash, and an anonymous intelligence agent, Lorraine Adams crafts a riveting story of modern society. As the various threads coalesce, a morally bankrupt and totally dystopian world is revealed. This is fiction serving the purpose of reflecting stark reality."
— Bill Cusumano, Nicola's Books, Ann Arbor, MI
View the List
Description
An astonishingly original new novel by the award-winning author of Harbor ("Captivating"—The New York Times Book Review; "A great, gutsy novel . . . Outstanding" —Entertainment Weekly) that moves from a newsroom in the American capital to a cockpit over Afghanistan, from an Iranian cemetery to a military intelligence office in suburban Washington, as it explores a world of entwined conflicts and the way narratives about violence are told, twisted, hidden, or forgotten.

Here are fine-drawn, empathetic portraits of the often overlooked actors of America's infinite global war: the ridiculed night editor of a prestigious newspaper, an overburdened nuclear engineer, a duty-bound female fighter pilot, a religiously impassioned novice reporter, a sergeant major thrust into the responsibilities of a secretive command. Their longings and loyalties take us, in the course of one shattering year, from a forested city park where child whores set up business to a Dubai hotel where a desperate man tries to disappear, from the nighttime corridors of Walter Reed Hospital to the snow-thickened mountains of the Hindu Kush.

Told in language as stunning for its beauty as for its verisimilitude, The Room and the Chair dazzlingly bends the conventions of literary suspense to create an unforgettable, groundbreaking chronicle of today's dangerous world.
About the Author
Lorraine Adams is a novelist, critic, and Pulitzer Prize-winning journalist. Her novel "Harbor" won the Los Angeles Times Book Prize for First Fiction, was a finalist for the Orange and Guardian First Book prizes, and was selected as a "New York Times" Best Book, as a "Washington Post" Notable Book, and as "Entertainment Weekly"'s Best Novel of the Year. She is a regular contributor to "The New York Times Book Review" and "Bookforum "and was a staff writer at "The Washington Post" for eleven years. She lives in New York City.
Praise For The Room and the Chair…
"Lorraine Adams is a singular and important American writer. The Room and the Chair establishes this without question: It is remarkable for its ambitions and its achievements. It's a war novel, a reporter's novel and a psychological thriller. It encompasses the broadest outlines of our world. . . . It is gutsier and throws a wider net than the topical and gorgeously written Harbor . [It] begins with a plane crash and Air Force pilot Mary Goodwin hanging wounded from a tree in Washington, D. C. . . . From there, it moves through the snows of Hindu Kush to Bagram Air Base, with a detour to [a] 7-star hotel in Dubai. . . . But its center is the room of the title, which is the newsroom of a newspaper not so loosely based on the Washington Post, where Adams used to work. This territory is so accurately and perceptively portrayed that anyone who's spent time in a newsroom, especially in the era of print under siege, will recognize the unsavory, nauseating mash-up of romance, hatred, rivalry, corruption and (at the same time) the almost saintly quest for truth. . . . There are all kinds of influences at work on this book: One feels the hand (but, gratefully, not the style) of Henry James, of Joan Didion, of Ward Just (Gore Vidal too). Also in the mix are John le Carré and Norman Mailer. (Have they ever been mentioned together before?). The book is about war's human toll on soldier and civilian, on the guy who pulls the joystick as well as those who are the targets below. . . . The action flies along. The novel is replete with profound offhand remarks about the human condition, some of them so arresting they can make you gasp. The women especially glow with life. Mary is a fully realized heroine, almost Victorian in her decorum, yet lusty beneath the uniform in unexpected ways. Mabel Cannon, wife of the newspaper's aging star reporter, is frail and vivacious, sexy and insecure. Baby, a teenage prostitute who witnesses the crash, is especially affecting . . . Indeed, one of the triumphs of this book is that it's a war novel that's mostly about women. Though often unwitting tools and even more often thwarted, they are the fulcrum of the book, lifting what might otherwise be a dazzling thriller into the realm of literature. . . . Urgent."
—Amy Wilentz, Los Angeles Times Book Review 

"Wonderful . . . One of the most thrilling literary novels I've read in years. I read the first 50 pages in a single gasp, then read the next hundred in a sort of awe. Lorraine Adams seems to have it all—a journalist's sharp eye, a poet's ear, a cynic's wisdom and a story-teller's flourish. A touch of DeLillo here, a bit of Elmore Leonard there, some echoes of Martha Gellhorn, but ultimately Adams has a voice all her own. This is a tough, fast and beautiful read."
—Colum McCann, National Book Award Winner for Let the Great World Spin

"An ejection-seat view of the war on terror in the media age, Pulitzer Prize–winning journalist Lorraine Adams's page-turner The Room and the Chair maneuvers between cockpit and newsroom, the Potomac and the Panjshir Valley."
—Vogue

"Sinuous and intricately plotted . . . Fiercely intelligent . . . The Room and Chair is a breed apart: a novel that combines the meticulous reportage of Bernstein and Woodward's All the President's Men with the spellbinding poetry and creepy political intrigue of Robert Penn Warren's All the King's Men. Indeed, Adams writes such lovely sentences that you must remind yourself just how hard won her powers of perception are. . . . Like a bright angel of clandestine interception, she casts a fabulous spell as she moves among multiple settings and characters, each time pausing just long enough to suggest that nothing is at seems. The novel unfolds at breakneck speed, in the best possible sense. Adams seeks out her characters in their innermost recesses, even as she reveals the elusive ties that bind them together. You won't find better descriptive writing. Adams evokes the treacherous, starkly beautiful terrain of war-torn Afghanistan and the lurid glitter of Dubai with the dexterity of a champion foreign correspondent channeling Bruce Chatwin. But Adams's real genius resides in her ability to show at close hand how a dozen-odd, tenuously linked lives play out across the globe. Then, too, there is her vivisection of life inside the newsroom—'The Room'—of a Washington paper: nothing less than a minor miracle of social anthropology. [Her] unapologetically lush syntax [is] reminiscent of the exquisite John Banville. . . At first blush, The Room and the Chair presents itself as the consummate Washington insider's novel, if only because Adams's sly, frequently riotous thumbnail sketches allow insiders to play the name game. Is that Bob Woodward? Is that Dick Cheney? But it would be a shame to lose sight of the novel's deep implications for life in our time. . . . Time was when the Washington novel—a genre perfected by stylish masterminds such as Gore Vidal and Ward Just, among others—luxuriated in the very Beltway isolationist culture that Adams captures in all its grandeur and grandiosity, and exposes it in all its obsolescence and breathtaking indifference. . . . This novel belongs equally to the realms of artful entertainment and incisive social commentary. With The Room and the Chair, Lorraine Adams has gone a long way toward reviving a moribund genre. And if her stunning portrayal of our uneasy days sounds stranger than fiction, well, that's exactly the point."
 —Kirk Davis Swinehart, Chicago Tribune
 
"Most fiction by former newsmen and newswomen adheres to the Mickey Spillane school of aesthetics. Not so The Room and the Chair, which is intellectually challenging and artfully written, bursting with arresting imagery and cultural detail, and buzzing with the inner lives of its many characters. Ambitious in its intent as well as narrative structure . . . If this novel has heroes, they are two women who see there are jobs to be done—missions to be accomplished, truths to be investigated—and do them valiantly in a morally paralyzed world."
 —Amanda Heller, The Boston Globe

"The Room and the Chair is packed with the kind of verbal flourishes that will send the editors of the OED scrambling to update their database. What, for example, would they do with Adams's perfect use of always in a description of a woman in a dull marriage coming home for another loveless night: 'She climbed those always stairs'? Her poetic language takes a plot line that has all the requisites of the Washington novel and methodically strips them down. As in the best of Le Carré, this is a world in which nothing is what it seems; but unlike in Le Carré, the drama of the book is as much about hotel rooms exploding in unattractive regions of Iran and mean tween hookers pinching their mothers' tricks as it is about Adams's brilliant and innovative use of language. The very title of the book suggests homey domesticity, a novel perhaps set somewhere lovely on Cape Cod or on a Wisconsin farm; but as the book moves forward, the meaning of even these very concrete words, room and chair, becomes charged with unexpected nuance. Finally, in the last few lines of the book, Adams upends the expectations she has so carefully nurtured throughout, providing a creepy and ambiguous denouement that concerns the fate of our heroine, to be sure, but also turns on the even more complicated question of a world's meaning."
 —Ben Moser, Harper's Magazine

"Penetrating . . . Provocative . . . There is the familiar pleasure of reading a really good novel, and then there is the greater thrill of reading a novel both topical and important in that way that usually only journalism gets to be. Adams's The Room and the Chair is suspenseful and transporting—fine, many good novels are—but it is also that rarer thing: part of the conversation about our seemingly endless War on Terror. . . . We turn to journalists to expose skullduggery at the White House, the CIA, and the Department of Defense . . . [But] there is an even greater value to Adams' spidery, upsetting novel because she forces us to question our trust in Woodward et al., as well as in those Brooks Brothers assassins at Langley. . . . Adams spent 11 years on staff at The Washington Post and she convincingly conveys the crosscurrents of rivalry, pride, and (very occasionally) empathy that prevail in that pressurized atmosphere. . . . The varied settings, intricate plot, and deep cast of characters suggests a cross between Syriana and the fifth season of The Wire—but Adams' novel is subtler than both. And more deeply felt. Through a roving, omniscient point of view, Adams manages to convey the all-too-human fears and desires of even the more minor players in her drama. This is the great advantage of fiction: It accommodates, more naturally than journalism, the dimension of feeling behind current events. . . . Adams is a limber and inventive stylist, capable of great music and rhythm. [An] exceptional novel."
—Taylor Antrim, The Daily Beast

"Indelible . . . Adams's book is so topical it could be ripped from tomorrow's headlines. It's an inside scoop that reads—given its large cast of characters, its numerous locales and its labyrinthine plot twists—like a much bigger book than its tidy 315 pages. Yet the reader never feels cheated, so good a reporter is Adams, so supple a writer. Adams is master of the quick sketch, whether she is drawing a character with a few telling lines, transporting us to the Middle East to locate an Iranian 'asset' feared dead or, with a couple of subtle shifts of the baton, conducting Mary [Goodwin] into the Chair's sphere of influence. . . . A disturbing tale of rampaging patriotism, governmental treachery and journalism's often-acquiescent role in the Washington shell game."
 —Steve Bennett, San Antonio Express-News
 
"Precise, lyrical . . . An inside view of both the U. S. intelligence community and the newsroom floor, allowing Adams to explore how reality is created, warped, and disguised at the whims of those in power. . . . Vivid."
—Jed Lipinski, Salon.com

"The 'Room' is a Washington, D. C., newsroom, an arena Adams, a Pulitzer Prize–winning reporter formerly at the Washington Post, knows well. In prose clipped, eliding, yet darkly poetic, Adams sets in motion a two-pronged story of covert action and power. Mary, a fighter pilot with a devastating family history, cannot understand why her Viper crashes into the Potomac, but a Special Ops director, dubbed the 'Chair,' knows all about it, and he isn't finished toying with her life. Stanley, the paper's night editor, wonders why the story of the crash receives minimal play, so he puts the rookie, Vera, an African American former ballerina, on the case, while alpha analyst Don rests on his legendary Watergate laurels, hubristically indifferent to the profound unhappiness of his columnist wife. An Iranian nuclear scientist, child prostitutes, cruel ironies in Afghanistan, the collapse of serious journalism, the wretched secret crimes of an immoral shadow government—Adams fits it all into this masterfully constructed, diabolical cluster-bomb of a novel. A searing tale of lies within lies, not without flashes of humor and beauty, that roars to a halt in a haunted room with a sweat-oiled chair. Read with care."
—Donna Seaman, Booklist (starred review)

"With The Room and The Chair, Lorraine Adams has confirmed the weighty promise of her first novel, again venturing from one global edge to the next in a deft examination of a war without end. Adams writes with precision and empathy of lives marginalized or discounted by the ambitions of superiors, by institutional imperatives and global ideologies. She understands the tragic scale of this vast struggle, and that every day, we are, all of us—from Washington to Bagram to Guantanamo—more vulnerable and less valuable, and closer to being counted as casualties of one kind or another. This book tallies that cost and does so in utterly human terms."
—David Simon, creator and writer of The Wire
 
"Masterly . . . Forceful . . . Compelling . . . The West's post-9/11 preference for information-boggle over truth-telling gets a blunt reckoning in The Room and the Chair . . . a collective study of an impressively sprawling, prodigiously flawed ensemble. . . . Literally opening with a bang, The Room and the Chair tracks a convoluted chain of events after an Air Force fighter jet mysteriously ditches into the Potomac. . . . Adopting the propulsion and framework of an intricately plotted political thriller, The Room and the Chair mercilessly critiques our addiction to narratives of Western exceptionalism even as it compels us to turn its pages. This gives the novel drive . . . and the heartbreaking climax, in which [two characters] converge in Iran for a secret operation that ends in multiple betrayals, has the quality of a car wreck you can't tear your eyes away from. Adams [has a] flair for language . . . Doggedly full yet lean in effect, she's especially good at imparting the sloppy reasoning to which her characters so readily default . . . There are moments of high comedy, too . . . The Room and the Chair's wrenching frankness feels necessary. Adams has crafted a blunt response to the American government's amateurish imperialism and ass-covering acrobatics, and to the ways that self-serving journalistic elites treat the country's vengeful obsessions as intrigue while letting harsher truths go unreported. By the book's final scene . . . looking away is no longer an option."
—Mark Holcomb, Bookforum.com 
 
"An ambitious novel of military intrigue and newspaper cunning [and] a dissection of the shadowy worlds of espionage, counter-terrorism and journalism . . . [Adams] leads us through cinematic scene shifts that cut rapidly back and forth from the newsroom of a fictive Washington Post (the 'Room' of the title) to nearby and overseas locales including a Georgetown townhouse of the capital's politically connected elite, the suburban Washington office of the Pentagon head of a secret intelligence program, an Air Force mission over Afghanistan and finally Iran. . . . [The Room and the Chair offers] profound insights into how newspapers actually operate and stretches of dialogue that are as spare and pitch-perfect as anything written by Hemingway or Waugh."
—Alan Littell, San Francisco Chronicle (February 21, 2010)
 
"Incisive . . . Engaging . . . Lyrical . . . A Syriana-type yarn that tracks a dozen linked characters and shifts from the United States to the Islamic world and back again . . . Like Harbor, this new novel is filled with memorable set pieces and remarkable dialogue. Adams is particularly good at capturing the rivalries, power struggles and pecking order in the newsroom, a milieu she knows intimately. . . . As Adams demonstrated in her first novel, she also has a gift for imagining subcultures beyond her immediate ken. With perfect pitch, she evokes the shadow world of intelligence operatives, as well as the macho banter and bravado of fighter pilots. In one memorable scene, Mary [Goodwin] and her [fellow] pilot pals steal away from Bagram to go sledding in the foothills, and blinded by a whiteout, her companions skitter off a cliff. In an instant, the raw beauty of the Afghan countryside turns to menace and horror . . . A wild and often fascinating ride."
—Joshua Hammer, The New York Times Book Review (February 21, 2010)
 
"Compelling . . . Something more lasting than a roman à clef . . . Adams spin[s] the action between geopolitical hotspots and by introducing a top-secret military program operating outside government boundaries. [But] Adams isn't playing by all the hackneyed rules. Indeed, she is almost perverse in denying us the genre's received pleasures: sexual consummations, First Amendment triumphs, evil held at arm's length. . . . On the page, [her characters] make for good company . . . Adams is so smart about how official Washington works and, like Don DeLillo in Underworld, she is fascinated by how information conceals the world from us. The big newspapers, she argues, are missing the big stories because all they can see are the words in front of their faces . . . [This is] a testament to her own journey: a journalist running up against the limits of journalism and realizing why fiction exists in the first place—to help us find the 'something, somewhere, in some inch of some infinity' that lies hidden."
—Louis Bayard, The Washington Post (February 15, 2010)
 
"A thriller with brains, [The Room and the Chair] reads like Top Gun meets All the President's Men. After a female fighter pilot mysteriously crashes into the Potomac, a group of jaded newspaper reporters sniff out hidden military machinations in the war on terror. Former Washington Post staffer Adams tweaks the identities of some famous former colleagues, but this story is far richer than your standard roman à clef."
—Ellen Emry Heltzel, More Magazine (February 2010)

"Sparky . . . Adams remains an enormously stimulating writer . . . Capt. Mary Goodwin's F-16 is patrolling the skies over D. C. when a malfunction forces her to eject, landing in a tree. The 32-year-old pilot has been used as a guinea pig in a secret Pentagon project to prevent suicide attacks. . . . Interest in the crash is slight at the Washington Spectator (read Post), whose top brass are preoccupied with getting beaten to the scoop on another story by the paper's arch rival. But veteran night editor Stanley Belson smells a good story and has protégée Vera Hastings investigate. Mary and Vera are strong, unconventional women with fascinating pasts—their ferreting would make a fine novel in itself. But there is more, much more. The Spectator newsroom hums with politicking and scuttlebutt, while in the background looms star editor/author Don Grady (stand-in for Bob Woodward) . . . Two sections in Iran show Hoseyn, a defecting nuclear scientist . . . faking his suicide and getting whisked away to Dubai. In another passage, a bombing run executed by Mary and her devoted wingman in Afghanistan results in civilian deaths. . . . The action is riveting, the angles it's viewed from are different, and ironies salt the narrative."
—Kirkus Reviews 
 
"Adams, a former Pulitzer Prize–winning reporter at the Washington Post, jumps back and forth between a newsroom in Washington, D. C., and the secretive world of covert military operations in Iran, Pakistan, and Afghanistan. The result is a novel of war and news making in contemporary America that reads like a literary jigsaw puzzle . . . Of the many characters in this ambitious work, the one that stands out is a tough female fighter pilot whose story begins and ends the novel. . . . This well-researched literary novel offers an unflinching look at the dangerous world we live in."
—Leslie Patterson, Library Journal

"A war on terror page-turner . . . Ejecting from a plummeting jet high over the Potomac River is only one of fighter pilot Mary Goodwin's problems in this[novel] from Pulitzer Prize–winning journalist and novelist Adams. A sense that something more than a simple malfunction downed her plane dogs Mary, but self-doubts springing from a dark past discourage her from digging any further and she soon ships out to Afghanistan. Stanley Belson, night editor of the Washington Spectator, has a similar hunch about the crash and he pushes his newsroom protégé to investigate. Operating in the shadows near the center is Will Holmes, the chair of a secret intelligence program. As the many subplots connect and evolve, something approaching a romance between Will and Mary sprouts in Afghanistan; Mary is hounded by tragic events; and Will's operation spins out of control. . . . Lean prose [and] the dovetailing of Adams's cynical assessment of newsroom ethics and political maneuvering places this nicely among macroview novels of contemporary political intrigue."
—Publishers Weekly
Coverage from NPR
or
Not Currently Available for Direct Purchase