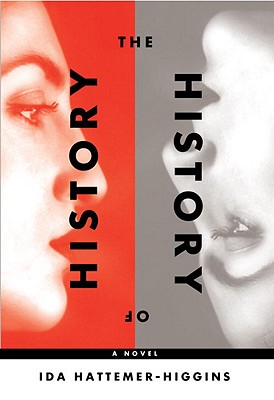 The History of History
Hardcover

* Individual store prices may vary.
Other Editions of This Title:
Paperback (3/1/2012)
Description
A ferociously intelligent debut novel about a young amnesiac's descent into madness in contemporary Berlin, and a country wrestling with its dark past.

A young woman named Margaret stumbles one morning from a forest outside Berlin, hands dirty, clothes torn. She can remember nothing of the night in the woods, nor—she soon realizes—anything of the previous months. She returns home to her former life.

Two years later, she receives a letter from a mysterious doctor, who summons her to an appointment, claiming to be concerned for her fate. Margaret keeps the appointment, but when she leaves the doctor's office, the entire city is transformed. Nazi ghosts manifest as preening falcons; buildings turn to flesh; reality itself wheels.

This is the story of Margaret's race to recover her lost history—the night in the forest, and the chasm that opened in her life as a result. Awash in guilt, careening toward a shattering revelation, Margaret finds her personal amnesia resonating more and more clamorously with a nation's criminal past, as she struggles toward an awakening that will lead her through madness to the truth, and to the unanswerable agony of her own actions.

Ida Hattemer-Higgins has written a novel about amnesia—individual, cultural, historical—about memory and oblivion, fantasy and reason, myth and redemption in our time. An unforgettable story from a bold and prodigiously gifted young talent.
Praise For The History of History…
Praise for Ida Hattemer-Higgins's The History of History
 
"Hattemer-Higgins rangy assemblage of narrative voices is virtuosic. . . . The History of History offers persuasive evidence of an erudite and fiercely self-examining writer."
—Jan Stuart, The Boston Globe
 
"[An] eerie, brilliant novel. . . . Hattemer-Higgins shows her kinship with H. G. Adler. . . . A remarkable achievement."
—Sam Sacks, San Francisco Chronicle
 
"[A] profound and unsettling first novel."
—Anna Mundow, The Boston Sunday Globe
 
"[A] bold debut novel . . . full of harrowing twists—and proves a brilliant rumination on trauma and identity."
—Carmela Ciuraru, More magazine
 
"A multilayered narrative that finally resolves into a tale of personal trauma. . . . compelling, both in its lyrical prose and in the mystery that it lays out."
—Charlotte Ryland, The Times Literary Supplement
 
"Take note of this novel. . . . An astonishing act of creation, and a remarkable debut. . . . It's breathtakingly good, passionate writing, but at the same time it's carefully considered, almost ruthless prose. . . . Hattemer-Higgins's world building already reads like that of an experienced master. Her corporeal Berlin comes to life on the page. . . . She doffs a postmodern cap to Salman Rushdie, Kafka, and Angela Carter with her magical realism style, and . . . Yann Martel."
—A. J. Kirby, New York Journal of Books
 
"A stunning portrait of a person sinking deeper into insanity."
—Michael H. Miller, The New York Observer
 
"With unbridled imagination and exquisite command, Hattemer-Higgins explodes the concept of remembrance. . . . A bewitching and unnerving novel stunning in its artistry, audacity, and insight."
—Donna Seaman, Booklist
 
"An impressive creative exploration of the history of Berlin and the Third Reich . . . for adventurous readers."
—Joy Humphrey, Library Journal
 
"In The History of History, Ida Hattemer-Higgins tells a profound and heartbreaking story about love and identity, but she also accomplishes something even more marvelous and rare: she conjures a world that is entirely her own. Hattemer-Higgins's Berlin is hallucinatory and intricate dreamscape crafted over the ruins of history, an otherworld in which Franz Kafka, Fyodor Dostoyevsky, Jorge Luis Borges, and W. G. Sebald would all feel right at home. As compulsive, beautiful, and revelatory as your most unforgettable dreams, The History of History is a masterpiece."
—Stefan Merill Block, author of The Story of Forgetting
 
"Brilliantly disorienting and as pure-pleasure page-turning as any thriller, The History of History renews for us that old wisdom that the past is not dead, it's not even past. Ida Hattemer-Higgins's tale and talent will haunt you."
—Rivka Galchen, author of Atmospheric Disturbances
 
"There is a melancholy in strange cities, an absence of anchors that lets an emptiness sift in. In The History of History, Margaret Taub is adrift in Berlin, her friends, family, and the last few years all lost to her, creating a vacuum that the shadows of the city and of her own family rush in to fill. This is a lovely, haunted book."
—Zachary Mason, author of The Lost Books of the Odyssey
 

Knopf, 9780307272775, 336pp.
Publication Date: January 18, 2011
About the Author
Ida Hattemer-Higgins was born in Cincinnati, Ohio, and grew up in Boston, Massachusetts. She studied German and Chinese literature in New York, then left the United States in 2001. In the time since, she has lived in Japan, India, and Sweden, and for the past seven years has been a student of literature in Berlin, where she has also worked as a walking-tour guide and translator. She now divides her time between Berlin and Moscow. This is her first novel.
or
Not Currently Available for Direct Purchase