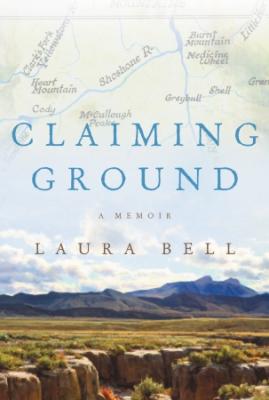 Claiming Ground (Hardcover)
Knopf Publishing Group, 9780307272881, 241pp.
Publication Date: March 9, 2010
* Individual store prices may vary.
or
Not Currently Available for Direct Purchase
March 2010 Indie Next List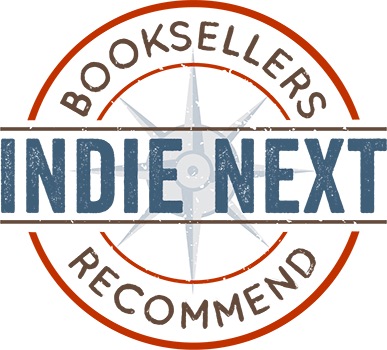 "When Laura Bell moves from Kentucky to Wyoming to herd sheep, she finds a land of staggering beauty peopled by a cast of odd balls and eccentrics, and a blissful and terrifying solitude that is perhaps the defining characteristic of that land. Bell's ability to relay the beauty and the terror, the loneliness and the oddly satisfying connections, make this an unforgettable memoir, evocative in terms of landscape of the human heart."
— Betsy Burton, The King's English, Salt Lake City, UT
View the List
Description
In 1977, Laura Bell, at loose ends after graduating from college, leaves her family home in Kentucky for a wild and unexpected adventure: herding sheep in Wyoming's Big Horn Basin. Inexorably drawn to this life of solitude and physical toil, a young woman in a man's world, she is perhaps the strangest member of this beguiling community of drunks and eccentrics. So begins her unabating search for a place to belong and for the raw materials with which to create a home and family of her own. Yet only through time and distance does she acquire the wisdom that allows her to see the love she lived through and sometimes left behind.
By turns cattle rancher, forest ranger, outfitter, masseuse, wife and mother, Bell vividly recounts her struggle to find solid earth in which to put down roots. Brimming with careful insight and written in a spare, radiant prose, her story is a heart-wrenching ode to the rough, enormous beauty of the Western landscape and the peculiar sweetness of hard labor, to finding oneself even in isolation, to a life formed by nature, and to the redemption of love, whether given or received.
Quietly profound and moving, astonishing in its honesty, in its deep familiarity with country rarely seen so clearly, and in beauties all its own, "Claiming Ground "is a truly singular memoir.
About the Author
Laura Bell s work has been published in several collections, and from the Wyoming Arts Council she has received two literature fellowships as well as the Neltje Blanchan Memorial Award and the Frank Nelson Doubleday Memorial Award. She lives in Cody, Wyoming, and since 2000 has worked there for the Nature Conservancy."
Praise For Claiming Ground…
"Quietly powerful…Bell's writing elegantly balances pain and love, solitude and family ties, finding solace both in human relationships and in relationships to animals and the Western landscape.  Big and open-hearted like the Wyoming sky, this memoir is a pleasure to read." —Catherine Hollis, Sacramento Book Review
 
"[Claiming Ground] can be savored for the lyricism of its language, its insight intoa  distinct American region, and as a meditation on physical work and the role it played in one woman's life." —Julie Foster, Minneapolis Star Tribune
 
"Redolent of wide-open spaces and valley bottoms where beasts find water in reedy swamps sheltered by cottonwoods…[Bell] writes so honestly and beautifully that I dared not skip a word for fear I'd miss another moment of grace or insight.  This is a book to savor, and to read and reread." —Lois Atwood, The Providence Journal
 
"Open, honest, strong and unflinching." —Leslie Doran, The Durango Herald
 
"Part lyrical remembrance of a deeply intense relationship with nature in a sweepingly majestic landscape, part unswerving self-analysis, Claiming Ground delivers both beauty and unabashed reflection….But it is not only a looking back; it is a guidepost to the possibilities ahead—the surprises that await us down our own trails." —Linda Stankard, BookPage
 
"Claiming Ground more than holds its own against any survivor narrative of failed love and misplaced ambition, against any epic quest for understanding and mercy and in language so tempered, spare and beautiful that it rivals any poem's.  Worth is rarely the measure of a book's success, but if ever a memoir deserved to be a bestseller, Claiming Ground surely does." —Margaret Renkl, Chapter 16
 
"Bell's extraordinary ability to impart a true sense of place on each page reveals a stark and stunning landscape populated with a playbill of peculiar personalities attracted to a life of solitude and hard physical work, and her life within this remarkable world."  —Publishers Weekly, starred review
 
"A work of descriptive virtuosity and a hard, honest pull through rough emotional terrain—an exemplary memoir." —Kirkus Reviews, starred review
 
"I LOVED Claiming Ground!  It is absolutely wonderful!  Generally I'm not a huge fan of memoirs, but I AM a huge fan of nature, animals, Wyoming and matters of the heart.  Laura Bell enhanced all of these for me with her tender and graceful prose.  Her story of living a mostly solitary life as a sheep herder in back country Wyoming, while searching for inner peace and a place and family of her own, touched me personally in so many ways.  I loved her descriptions of the Wyoming mountains and wilderness, the seasons, the wildlife; but the lessons she learned as an 'instant mother' to two young girls who had recently lost their biological mother, that is what grabbed my heart and squeezed.  The last paragraph, particularly the last three sentences are amazing!  I just cannot wait to tell others of her incredible story and especially to share this with book clubs." —Linda Grana, Lafayette Books (Lafayette, CA)
 
"I began reading Laura Bell's Claiming Ground thinking I'd read a book about a woman living in those mysterious, gypsy-like sheep trailers that dot the Western basin and range.  Instead, I found the beautiful and moving story of a woman searching for place, a home, in the Intermountain West.  Her devotion to the land its people, and to her independence, is fierce and loving.  Her writing is powerful and full of grace. Bell's voice will be a welcome addition to the literary canon of the West." —Catherine Weller, Sam Wellers Bookstore (Salt Lake City, UT)
 
"In prose both gorgeous and precise, Laura Bell perfectly captures the Western landscape and the creatures that still walk upon it.  The best memoir I have read in I don't know how long." —Beverly Lowry
 
"In a sheep wagon, called an ark, parked under cottonwoods along a creek in Wyoming, Laura Bell began the life she came west to find.  Decades later, after seasons spent with sheep and cows and horses and dogs, after a failed marriage and death and grief, she now works to protect the place of her heart as a conservationist.  Love, she says, never seems to be enough until we decide that it is.  This is a wonderfully written, refreshing story."
—William Kittredge
 
"Intriguing and eloquent, by turns guarded then vulnerable, and always written with honesty and keen observation, Laura Bell's Claiming Ground merges exquisitely the human condition of wonder, celebration, fear and longing with the western landscape that so arouses and nurtures these same senses." —Rick Bass
 
"This is a book that compels you to the last sentence, both because of its sheer beauty and its profound meaning.  It goes deep and way out to the edges, in beautifully composed, exact prose.  It makes you think of Thoreau out in the woods, confronting the essential.  This is just a fresh, wonderful piece of writing, about the isolated and attentive kind of life almost nobody lives nowadays, or ever did." —Kent Haruf
 
"First, it is the language you notice: phrases, whole passages composed with the musical authority of psalms.  Then it is the evocation of place, Wyoming rising from these pages as actual as a wild perfume.  But, start to finish, it is her honesty that keeps you up in the night, wondering at the frailty of what it means to be human and glad and brave and, at times, broken.  Laura Bell's Claiming Ground is the finest memoir I've read." —Mark Spragg
 
Advertisement