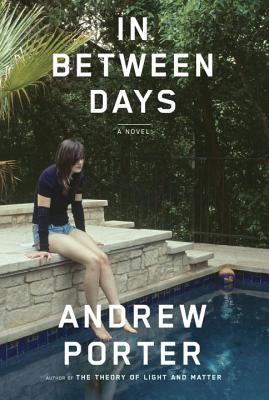 In Between Days (Hardcover)
Knopf, 9780307273512, 336pp.
Publication Date: September 4, 2012
Other Editions of This Title:
Digital Audiobook (9/3/2012)
Paperback (6/4/2013)
Pre-Recorded Audio Player (9/4/2012)
Compact Disc (9/4/2012)
MP3 CD (9/4/2012)
Compact Disc (9/4/2012)
* Individual store prices may vary.
September 2012 Indie Next List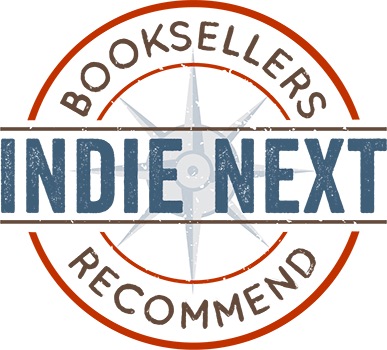 "In his debut novel, Porter masterfully presents each of his characters' experiences with stunning believability: Elton, losing his longtime job as a respected architect; Richard, developing as a poet but struggling with his relationships with other men; Chloe, discovering the consequences of her radical boyfriend's actions. When Chloe drops out of college and returns home, she sets into motion a chain of events that sparks a reaction from everyone around her. There is an air of secrecy and helplessness that pervades the story, mirroring the hushed secrets and misunderstandings that fuel the plot. Beautifully written and suspenseful."
— Andrea Aquino, Bookshop Santa Cruz, Santa Cruz, CA
View the List
Description
"Andrew Porter is a born storyteller . . . He makes his own space instantly and invites you in. Hats off!"  —Barry Hannah
 
From a commanding new voice in fiction comes a novel as perceptive as it is generous: a portrait of an American family trying to cope in our world today, a story of choices and doubts and transgressions.

The Hardings are teetering on the brink. Elson—once one of Houston's most promising architects, who never quite lived up to expectations—is recently divorced from his wife of thirty years, Cadence. Their grown son, Richard, is still living at home: driving his mother's minivan, working at a local coffee shop, resisting the career as a writer that beckons him. But when Chloe Harding gets kicked out of her East Coast college, for reasons she can't explain to either her parents or her older brother, the Hardings' lives start to unravel. Chloe returns to Houston, but the dangers set in motion back at school prove inescapable. Told with piercing insight, taut psychological suspense, and the wisdom of a true master of character, this is a novel about the vagaries of love and family, about betrayal and forgiveness, about the possibility and impossibility of coming home.
About the Author
Andrew Porter is the author of the story collection "The Theory of Light and Matter." A graduate of the Iowa Writers' Workshop, he has received a Pushcart Prize, a James Michener/Copernicus Fellowship, and the Flannery O'Connor Award for Short Fiction. His work has appeared in "One Story," "The Threepenny Review," and on public radio's "Selected Shorts." Currently, he teaches fiction writing and directs the creative writing program at Trinity University in San Antonio, Texas.
Praise For In Between Days…
"In Between Days is a tightly wound novel of suspense, wrapped in the emotional trials of a family teetering on the edge of disaster. Andrew Porter has given us a fresh, modern, literary page-turner, exposing in turn the inner lives of father, mother, brother, and sister. Grown-ups go around behaving like children, while adult children refuse to grow up, until ultimately everyone is shaken from their sheltered lives and into a whole new world." —Hannah Tinti, author of The Good Thief

"Porter writes with intuitiveness about the complexities of family life and creates indelible characters . . . What makes In Between Days so compelling is the characters. Each is holding something back from the others, carrying a secret, telling only half the truth most of the time. By withholding vital information, Porter is able to develop a sense of unease as thick as Houston smog." —San Antonio Express-News
 
"[Gives] a real and moving sense of how families are composed of so many moments mutually and individually and collectively experienced . . . The author manages to make us care, to help us see how every move and each decision, however seemingly important or inconsequential, ravels and unravels a family's life, as the fabric nonetheless somehow holds together . . . Eloquent." —Minneapolis Star-Tribune

"In Between Days confirms that Andrew Porter has arrived . . . A Jamesian examination of character that dances a quadrille with the points of view of the four Hardings, the novel sustains the taut suspense of crime fiction . . . The prose and pacing are nearly flawless." —Texas Observer

"This is Andrew Porter's first novel and, as a portrait of a modern American nuclear family, it is a deft one. He weaves in the full tapestry of contemporary life and its complications: male menopause, desperate housewives, extended adolescence, and race relations in post-9/11 America." —Dallas Morning News

"Porter's debut novel grabs the reader and does not let go until the last line . . . The plot moves backward and forward in time, artfully revealing key details and maintaining a mesmerizing level of suspense . . . An examination of the development of identity as seen through the lens of the disintegration of family; highly recommended." —Library Journal
 
"A stirring page-turner, part Chekhov and part Hitchcock." —Houston magazine

"I was shaken by this cautionary tale of what can happen when a family's secrets become larger than the love they share." —Real Simple

"In Between Days is as complex and sensitive in psychology as it is credible and compelling in narrative . . . [Porter] masterfully creates the context in which this quartet of characters display not just their vulnerabilities but their desperate comprehension." —Baton Rouge Advocate

"The story is told with great emotional and psychological insight. All of the four Hardings get to tell their pieces of the story in their distinct voices, creating a multilayered and suspenseful tale of love in all its varieties and family defined in different ways." —Booklist

"A striking assemblage of generational disintegration and distress that will remind some readers of [the] Ingmar Bergman–inspired Woody Allen art house flick Interiors by way of Jeffrey Eugenides's The Virgin Suicides . . . Porter has effortlessly and enviably, it seems, made the tough transition from best-kept literary secret to bestseller material." —San Antonio magazine

"Porter's absorbing debut novel chronicles the slow-motion fracture of an upper-middle-class Houston clan . . . The prose is smooth—practically frictionless, thanks to Porter's realistic yet meaningful dialogue and his plainspoken, nonjudgmental descriptions . . . Porter wants to explore why we take such firm hold of some parts of our emotional lives but willfully neglect others, and his surprise ending suggests why it's worth breaking free of others' definitions of emotional attainment." —Kirkus Reviews

"An exquisitely told dysfunctional family drama . . . One of the year's stellar debut novels." —Largehearted Boy blog

Praise for Andrew Porter's The Theory of Light and Matter

"Andrew Porter's fiction is thoughtful, lucid, and highly controlled . . . He has the kind of voice one can accept as universal—honest and grave, with transparency as its adornment." —Marilynne Robinson
 
"Luminous . . . In direct dialogue with the work of John Cheever and Raymond Carver . . . A memorable debut that honors the history of the short story form while blazing a new trajectory all its own." —The Atlanta Journal-Constitution
 
"An exquisite collection . . . with hard-won grit and imagination to spare." —Time Out New York
 
"These beautiful stories feel safe and menacing at the same time. In bucolic suburbs and quiet college towns, the unspeakable happens." —The Boston Globe
 
"Of all the things to love about Andrew Porter's wonderful collection, my favorite is how tenderly his characters treat one another's failings and vulnerabilities . . . Their sensitivity is just as stirring and their subtle moments of epiphany just as poignant [as] Raymond Carver's characters' . . . Porter is a master storyteller, a writer who whispers rather than screams his truths. We look forward to more from such an amazing talent." —The Christian Science Monitor
 
"A fantastic collection of short stories." —Houston Chronicle
 
"If you are anything like me, you will read The Theory of Light and Matter with the same feeling of simple gratitude that the first readers of Richard Ford's Rock Springs must have experienced twenty years ago: here, you will think, is a true master of the short story, a writer of honesty and plainspoken poetry who knows the human soul in all its light and shadow and harnesses every sentence to the purpose of revealing it." —Kevin Brockmeier
 
"Stunning meditations on loss and remembrance . . . Porter crafts stories of disparate lives in an evocative, straightforward prose style reminiscent of Raymond Carver." —The Daily Beast
 
"Porter can achieve more in a handful of pages than most writers can in a hundred . . . My favorite book of the year." —San Antonio Express-News 
 
"A work of unadorned beauty [that] draws immediate comparison to the stories of Raymond Carver." —Cleveland Plain Dealer
 
"Moving, original, and unforgettable, this is a must-own collection." —The Strand

or
Not Currently Available for Direct Purchase