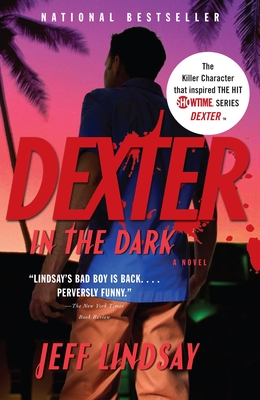 Dexter in the Dark (Paperback)
Vintage Books USA, 9780307276735, 302pp.
Publication Date: September 2, 2008
Description
In his work as a Miami crime scene investigator, Dexter Morgan is accustomed to seeing evil deeds. . . particularly because, on occasion, he commits them himself. But Dexter's happy existence is turned upside down when he is called to an unusually disturbing crime scene at the university campus. Dexter's Dark Passenger - mastermind of his homicidal prowess - immediately senses something chillingly recognizable and goes into hiding. Dexter is alone for the first time in his life, and he realizes he's being hunted by a truly sinister adversary. Meanwhile he's planning a wedding and trying to learn how to be a stepfather to his fiance's two kids - who might just have dark tendencies themselves. Macabre, ironic, and wonderfully entertaining, Dexter in the Dark goes deeper into the psyche of one of the freshest protagonists in recent fiction.
About the Author
JEFF LINDSAY is the author of Darkly Dreaming Dexter and Dearly Devoted Dexter. He lives in Florida with his wife and children.
Praise For Dexter in the Dark…
"Lindsay's bad boy is back." —Marilyn Stasio, The New York Times Book Review"Wonderful. . . . Darkly amusing. . . . Our handsome murderer may consider himself emotionless, but his sheer joie de vivre – or joie de mourir – is both obvious and contagious." —The Boston Globe"[Dexter's] adrenaline-pumping gore factor is balanced with large doses of hilarious black humor. Any writer who can make his readers love a serial kill must be doing something right." —USA Today"An entertaining, funny series that draws us in and makes us root, almost against our will, for a ruthless, yet appealing killer. In his own way, Dexter is trying to make the world a better place." —The South Florida Sun-Sentinel
Advertisement