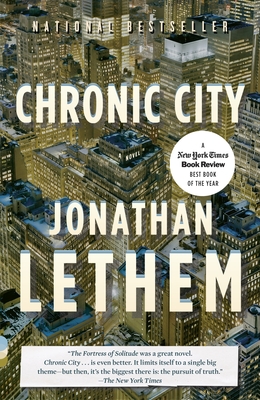 Chronic City (Vintage Contemporaries)
Paperback

* Individual store prices may vary.
Other Editions of This Title:
Digital Audiobook (10/12/2009)
Paperback (5/3/2014)
Hardcover (10/13/2009)
November 2009 Indie Next List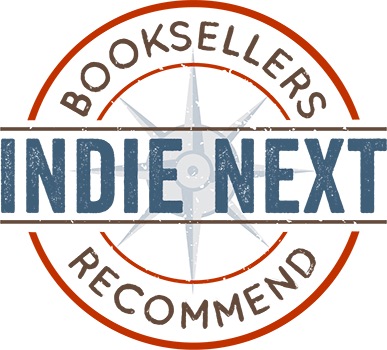 "A story of Manhattan as a city of falsehoods plays out in the friendship of a former child star and a polemicist with a mishmash of psychological problems. The characters are brilliantly developed, the plot is intricate but engaging, and Lethem pulls no punches. His best since Motherless Brooklyn -- excellent, excellent, excellent."
— Conrad Silverberg, Boswell Book Company, Milwaukee, WI
View the List
Description
A New York Times Book Review Best Book of the Year.

A searing and wildly entertaining love letter to New York City from the bestselling author of Motherless Brooklyn and Fortress of Solitude. 
 
Chase Insteadman, former child television star, has a new role in life—permanent guest on the Upper East Side dinner party circuit, where he is consigned to talk about his astronaut fiancée, Janice Trumbull, who is trapped on a circling Space Station. A chance encounter collides Chase with Perkus Tooth, a wily pop culture guru with a vicious conspiratorial streak and the best marijuana in town. Despite their disparate backgrounds and trajectories Chase and Perkus discover they have a lot in common, including a cast of friends from all walks of life in Manhattan.  Together and separately they attempt to define the indefinable, and enter into a quest for the most elusive of things: truth and authenticity in a city where everything has a price. 

"Full of dark humor and dazzling writing" --Entertainment Weekly  
Praise For Chronic City (Vintage Contemporaries)…
"Astonishing....Knowing and exuberant, with beautiful drunken sentences that somehow manage to walk a straight line.....Turbocharged....Intricate and seamless....A dancing showgirl of a novel, yet beneath the gaudy makeup it's also the girl next door: a traditional bildungsroman with a strong moral compass."--New York Times Book Review

"Chronic City is a feverish portrait of the anxiety and isolation of modern Manhattan, full of dark humor and dazzling writing....proves both funny and frightening."--Entertainment Weekly

"Exuberant literary revving.....Lethem's vision of New York can approach the Swiftian. It is impressively observant in its detail and scourging in its mocking satire. There are any number of wicked portraits....His comments on New York life are often achingly exact....So pungent and imaginative"--The Boston Globe

"Ingenious and unsettling...Lethem pulls everything together in a stunning critique of our perceptions of reality and our preconceptions of the function of literature."--San Francisco Chronicle

"Exquisitely written...Funny and mystifying, eminently quotable, resolutely difficult, even heartbreaking, "Chronic City" demonstrates an imaginative breadth not quite of this world."--Cleveland Plain Dealer

"A fluid sense of reality pervades these pages, which explore high society, urban politics, avant-garde art, celebrity mania and the dangers of information overload in an age where context is devalued or ignored....the quality of Lethem's prose and the exuberance of his imagination are reasons enough to read it.....When it comes to style, Lethem has few equals."--Miami Herald

"The novel functions much like Manhattan used to – a mad scramble of connections made and, more often, missed…make(s) a reader ache for a city long gone." –Esquire 

"Entertaining....a prosopographical investigation of New York City by way of a handful of strange, unclassifiable characters (and some remarkable writing)....splendidly observed"--Wall Street Journal

"Brilliant....exquisite wit and dazzling intricacy of every single paragraph......roves he's one of the most elegant stylists in the country, and he's capable of spinning surreal scenes that are equal parts noir and comedy.... evocative and engaging....As a reflection on modern alienation and the chronic loneliness that afflicts us in our faux world, this is beautifully, often powerfully done."--The Washington Post

"A sprawling book about pop culture and outer space…realistic and fantastic, serious and funny, warm and clear eyed. One of the new generation's most ambitious writers, Lethem again offers a novel that deals with nothing less important than the difference between truth and lies. And some stories about good cheeseburgers."--The Daily Beast 

"A stellar, multi-layered novel." – GQ 

"Lethem has often sought to interweave the realistic and the fantastic; in Chronic City the result is nearly seamless." - New York Magazine

"[Lethem is] a writer who resists pigeonholing....it's hard to remain unsusceptible to his euphoria"--Los Angeles Times

"Friction, charisma, unpleasantness, and threat are key to this tale of scintillating misfits.....dizzyingly brilliant urban enigma"--O Magazine

"One of America's finest novelists explores the disconnections among art, government, space travel and parallel realities, as his characters hunger for elusive meaning…… All truths and realities are open to interpretation, even negotiation, in this brilliantly rich novel….Lethem's most ambitious work to date."—Kirkus Reviews, starred
 "Pow! Letham has done it again. When it comes to brainy adventures full of laughter and heart this master has few equals. What a joy from the first page to the last."—Gary Shteyngart, author of Absurdistan and The Russian Debutante's Handbook
 "I'm reminded of the well-rubbed Kafka line re: A book must be the axe to break the frozen sea within us. Lethem's book, with incredible fury, aspires to do little less. It's almost certainly his best novel. It's genuinely great."–David Shields, author of The Thing About Life Is That One Day You'll Be Dead
Vintage, 9780307277527, 480pp.
Publication Date: August 24, 2010
About the Author
JONATHAN LETHEM is the author of seven novels. A recipient of the MacArthur Fellowship, Lethem has also published his stories and essays in The New Yorker, Harper's, Rolling Stone, Esquire, and the New York Times, among others.