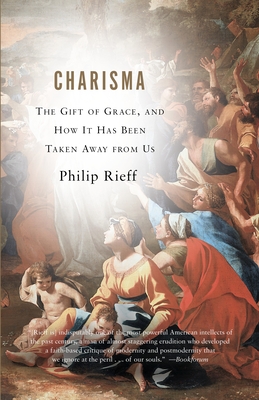 Charisma: The Gift of Grace, and How It Has Been Taken Away from Us (Paperback)
The Gift of Grace, and How It Has Been Taken Away from Us
Vintage Books USA, 9780307277534, 269pp.
Publication Date: March 11, 2008
* Individual store prices may vary.
or
Not Currently Available for Direct Purchase
Description
From the profoundly influential social theorist Philip Rieff comes a posthumously published analysis of the deepest level of crisis in our culture.According to Rieff, the contemporary notion of charisma-the personal magnetism of political leaders or movie stars-is a tragic misunderstanding of a profoundly important concept. Charisma originally meant religious grace and authority transferred through divine inspiration, before it evolved into little more than a form of celebrity stripped of moral considerations. Rieff argues that without morality, the gift of grace becomes indistinguishable from the gift of evil and devolves into a license to destroy in the name of faith or ideology. Offering brilliant interpretations of Kierkegaard, Weber, Kafka, Nietzsche, and Freud, Rieff shows how certain thinkers attacked the very possibility of faith and genuine charisma and helped prepare the way for a therapeutic culture in which it is impossible to recognize anything as sacred.
About the Author
Philip Rieff, Benjamin Franklin Professor of Sociology and University Professor Emeritus at the University of Pennsylvania, is author of the classic works Freud: The Mind of the Moralist, The Triumph of the Therapeutic, and Fellow Teachers and the editor of The Collected Papers of Sigmund Freud. Rieff died in July 2006.
Praise For Charisma: The Gift of Grace, and How It Has Been Taken Away from Us…
"[Rieff is] indisputably one of the most powerful American intellects of the past century, a man of almost staggering erudtion who developed a faith-based critique of modernity and postmodernity that we ignore at the peril . . . of our souls." —BookForum "A compelling diagnosis of our condition." —The Wall Street Journal"Magnificent. . . . Few intellectuals of recent decades have a better track record of identifying blind spots in the higher common sense." —The New York Times Book Review"Subtle and convincing." —The New York Sun
Advertisement