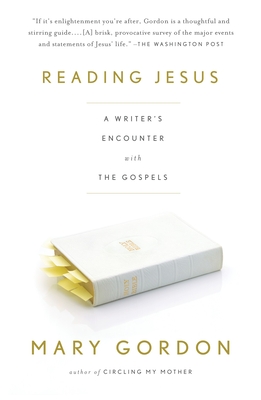 Reading Jesus: A Writer's Encounter with the Gospels (Paperback)
A Writer's Encounter with the Gospels
Anchor Books, 9780307277626, 240pp.
Publication Date: November 2, 2010
* Individual store prices may vary.
or
Not Currently Available for Direct Purchase
Description
Reading Jesus is a personal journey through the fundamental Biblical stories. As celebrated author Mary Gordon ponders the intense strangeness of a deity in human form, unresolved moral ambiguities within the text, and the problem posed to her as an enlightened reader by the miracle of the Resurrection. What she rediscovers and reinterprets with her signature candor, intelligence, and straightforwardness is a rich store of overlapping, sometimes conflicting teachings that feel both familiar and tantalizingly elusive.
About the Author
Mary Gordon is the author of six novels, including The Company of Women, Final Payments, and Spending; the memoirs The Shadow Man and Circling My Mother; and a collection of short stories. She is the recipient of a Lila Wallace-Reader s Digest Writers Award, a Guggenheim Fellowship, and the 1997 O. Henry Award for best story. She teaches at Barnard College and lives in New York City."
Praise For Reading Jesus: A Writer's Encounter with the Gospels…
"If it's enlightenment you're after, Gordon is a thoughtful and stirring guide. . . . [A] brisk, provocative survey of the major events and statements of Jesus' life. . . . Reading Jesus should appeal to anyone in that multitude of thoughtful or lapsed Christians who feels the Scriptures growing stale and ossified, anyone who wants to wrestle with the uncomfortable problems and irreconcilable paradoxes of the New Testament."
—The Washington Post
 
"Deep and impassioned. . . . A book of questions for, quibbles with and tributes to the sometimes inscrutable protagonist of the Gospels."
—The New York Times Book Review (Editors' Choice)
 
"Insightful. . . . Provocative. . . . [Gordon's] questions are challenges to orthodox conventions about faith and the man Christians deem the son of God."
—The Boston Globe
 
"Gordon, from her perch at the nexus of the intellectual and religious worlds, makes a convincing argument for the importance of the Gospels. . . . Like the best fiction, the truth of the Gospels story is bigger than the sum of its parts. . . . What Gordon loves about the Gospels is not the pat lessons of Sunday school. She loves what a writer loves: paradoxes and inconsistencies, moments of high drama and plot twists."
—Newsweek

"A welcome change from the din of the neverending culture war. . . . Gordon reaffirms the notion that faith and reason are not mutually exclusive. . . . This book will appeal to readers who are leery of Rick Warren's pious platitudes and Christopher Hitchens' free thinking smarminess. . . . [Gordon] proposes no answers; she just raises a lot of interesting questions."
—The Miami Herald
 
"A remarkable record of a mind grappling with a constantly changing relationship with religion. . . . The questions [Gordon] raises have lives of their own."
—The Columbus Dispatch
 
"Gordon makes the gospels and their characters real in ways that are immensely refreshing. . . . In so many ways we take for granted the stories that are all we have left of Jesus in this world; to have a writer of this caliber and honesty and spirit dive headlong into those same stories is a real gift. Would that more of the best American Catholic novelists and essayists poked into scripture with their storycatcher-sensitivities set to stun."
—U.S. Catholic

"Gordon asks us, in Reading Jesus, to go back and look at 'story' as a way to truly understand what Jesus was telling us, can still tell us today. . . . [She] points out the virtues not mentioned are as important as the ones Jesus includes. . . . People looking for platitudes may be shocked by Gordon's cogent analysis."
—The News & Observer (Raleigh, North Carolina)
 
"Gordon tackles the power and puzzle of the Christian gospels with measure and imagination, providing welcome relief for those left cold by scholarly or fundamentalist parsing."
—Publishers Weekly
 
"Believers may be refreshed by Gordon's take on familiar stories. . . . A book club would enjoy taking on Reading Jesus. There is never a dull moment when Gordon is holding the pen."
—The Charleston Gazette (West Virginia)
 
"Reading the Gospels like a book . . . [Gordon] personalized the experience, adding her own voice and her own interpretations to one of the most well-known, yet nevertheless elusive, stories in history."
—Booklist
 
"A fresh and human take on the Gospels. Gordon's approach is aware of, but not burdened by, doctrine. Her many insightful questions give expression to thoughts which have, for many readers and for many years, been waiting to be asked aloud."
—Mark Jarman, author of Epistles
Advertisement