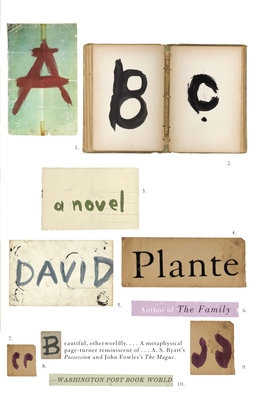 ABC (Paperback)
Anchor Books, 9780307278012, 247pp.
Publication Date: December 2, 2008
* Individual store prices may vary.
or
Not Currently Available for Direct Purchase
Description
An original and radiant novel about grief, obsession, and the need for meaning from the author of "The Family," a finalist for the National Book Award.When his young son dies in a freak accident, Gerard struggles to find a reason in the smallest of details, including the scrap of paper containing the Sanskrit alphabet that is found at the site. Latching on to this final "clue," he delves into the origins of Indo-European alphabets, his fascination taking him to England, Greece, and finally, to an ancient site in the Syrian desert where the alphabet was born some 4000 years ago. Along the way he meets other grieving parents, who accompany him on a journey that extends beyond historical knowledge and right into the heart of love and loss.
About the Author
David Plante is the author of more than a dozen novels, including the Francoeur trilogy--"The Family "(a finalist for the National Book Award), "The Woods," and "The Country"--and the nonfiction "Difficult Women: A Memoir of Three "and "American Ghosts." His work has appeared in "The New Yorker "and "The Paris Review. "Plante teaches writing at Columbia University and lives in New York and London.
Praise For ABC…
"Beautiful, otherworldly. . . . A metaphysical page-turner reminiscent of . . . A.S. Byatt's Possession and John Fowles's The Magus." —The Washington Post Book World"Mesmerizing. . . . Reads like a late-night conversation at a sidewalk cafe between J.M. Coetzee and Ingmar Bergman." —The Boston Globe"Pierces to the heart. . . . Recall[s] the scouring, dispassionate self-dissection of The Year of Magical Thinking." —The San Francisco Chronicle"A luminous and unsentimentally consoling fictional addition to our consideration of the survivors' lot. . . . Searingly drawn." —Los Angeles Times"The Plante focus is narrow and sharp, like a blazing spot on a vast darkened stage... It is beautiful. How can love, hate, cherishing, rejection, pity, and broken promises all coexist without canceling each other out? Such mysteries are at the heart of the family bonds David Plante celebrates; like the religious faith that frames this remarkable novel, they transcend analysis."—NewsweekTHE COUNTRY"Plante has created one of the most harrowing of contemporary novels."—Philip Roth"Haunting... A book that belies its slenderness. A great reckoning in a little room."—Bernard Levin, The Sunday Times (London)THE FRANCOEUR TRILOGY"Plante is a powerful writer... capable of locking the reader in the mute, chest-crunching hug of inarticulate family love."—Robert Towers, The New York Review of BooksTHE NATIVE"Stark and powerful."—John Lancaster, London Review of BooksTHE ACCIDENT"A masterpiece of simple prose about simple surfaces."—Philadelphia Daily NewsTHE AGE OF TERROR"A powerful, courageous, curiously invigorating work."—Margaret Drabble"One of the most necessary and resonant novelists of his generation."—Peter Straub
Advertisement