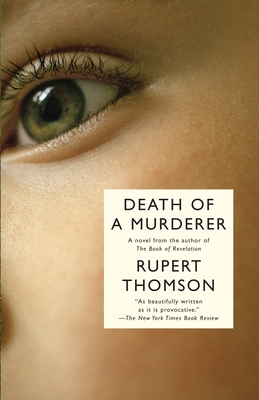 Death of a Murderer (Paperback)
Vintage Books USA, 9780307278746, 225pp.
Publication Date: August 12, 2008
* Individual store prices may vary.
or
Not Currently Available for Direct Purchase
Description
After decades in prison for crimes gruesomely familiar to everyone in England, a murderer has finally died of natural causes, no less notorious in death than she was in life. Billy Tyler, a career policeman, has been assigned the task of guarding her body in the hospital morgue. But alone on a graveyard shift his wife begged him not accept, Billy has occasion to contemplate the various turns his life has taken and to discover why it is that on this dark night of the soul the reviled murderer seems to speak to him directly. Death of a Murderer is a gripping novel of crime, punishment, fear, and temptation.
About the Author
Rupert Thomson is the author of seven previous novels, of which Divided Kingdom, The Book of Revelation, Soft!, The Insult, Air & Fire, and TheFive Gates of Hell are available in Vintage paperback. He lives in Barcelona.
Praise For Death of a Murderer…
"As beautifully written as it is provocative. . . . By the end of this subtly disturbing story, life itself seems a lot more precious." —The New York Times Book Review"Thomson powerfully evokes the psychic and emotional scars caused by horrible crimes [and] poses questions that seem to pervade our relativistic times: If evil exists, then what defines it? How do we recognize it in others and in ourselves? How do we find love in spite of it?" —The Washington Post"Quietly devastating." —The Seattle Times"Extremely tightly written, with not a word extraneous, [and] with passages that will take your breath away, because they're so knowing, or because they're so lyrical. Tender is the night, but creepy, too." —The New York Observer
Advertisement