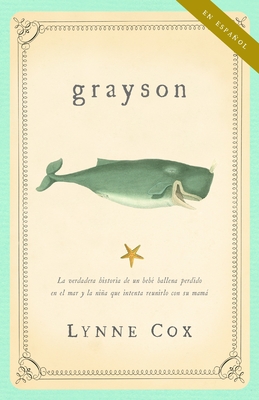 Grayson (Paperback)
Vintage Espanol, 9780307279477, 145pp.
Publication Date: January 9, 2007
* Individual store prices may vary.
or
Not Currently Available for Direct Purchase
Description
De una de las nadadoras profesionales mas destacadas del mundo nos llega este maravilloso relato, sobre el poder de la fe que supera todos los obstaculosEn Grayson, Lynne Cox narra la historia de un milagroso e inolvidable encuentro que vivio en el mar a los diecisiete anos. En una madrugada serena pero cargada de energia, Lynne nadaba en aguas frias, a doscientos metros de la costa, cuando se percato de que algo nadaba por debajo de ella. Aquello parecia lo bastante grande como para ser un tiburon blanco, pero no lo fue. Resulto ser un bebe ballena que habia perdido a su mama en el mar, y que habia seguido a Lynne por mas de una milla. Si Lynne no lograba encontrar a la mama, el bebe ballena se deshidrataria y moriria de hambre. Algo tan enorme como la mama ballena, que media quince metros, de pronto parecia muy pequena en el vasto oceano Pacifico. Como podria encontrarla Lynne?
About the Author
Lynne Cox is the author of Swimming to Antarctica. She was born in Boston, Massachusetts, and grew up in Los Alamitos, California. She received her B.A. from the University of California at Santa Barbara. Cox was named Los Angeles Times Woman of the Year in 1975, inducted into the Swimming Hall of Fame in 2000, and honored with a lifetime achievement award from U.C. Santa Barbara. Her articles have appeared in The New Yorker, Los Angeles Times Magazine, and European Car Magazine. She lives in Los Alamitos, California.
Praise For Grayson…
"Realmente para lectores de todas las edades. Una fábula y una experiencia, gracias no sólo al espíritu hermoso y generoso de la autora, sino también a su increíble don para describir a la naturaleza". —Anne Rice
Advertisement