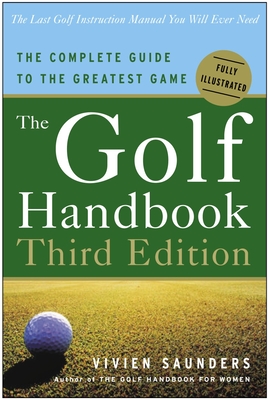 The Golf Handbook: The Complete Guide to the Greatest Game (Paperback)
The Complete Guide to the Greatest Game
Three Rivers Press (CA), 9780307337146, 224pp.
Publication Date: January 24, 2006
Description
Play Like a Pro with The Golf Handbook
Looking to increase your enjoyment of the sport, improve your technique, and, ultimately, take strokes off your scorecard? Comprehensive and easy-to-use, this fully redesigned and updated third edition of the classic manual The Golf Handbook offers essential tips and strategies, plus hundreds of new diagrams, full-color photographs, and features on modern golfing greats like Tiger Woods, Vijay Singh, and Sergio Garcia.
Because The Golf Handbook focuses on every aspect of the game--from how to grip the club to advanced strategy and shot making--this book is valuable for the beginning putter, the competitive low-handicap player, and golfers of every skill level in between.
In The Golf Handbook you'll find tips on:
- Perfecting your stance, grip, and swing for each shot
- Mastering every club in the bag, from driver to putter
- How to navigate different kinds of courses
- Exercises and practice programs for players at every stage
- Selecting the right equipment
- Strategies for competitive play
- How to make shots in adverse conditions
- The language of golf, the rules, the etiquette, and the bets
- The history of the game and its great players--from Bobby Jones to Jack Nicklaus to Annika Sorenstam.
About the Author
Vivien Saunders was the first European woman to qualify for the U.S. LPGA tour and won the Ladies British Open in 1977. An authority on golf, she owns two golf courses and is renowned for her teaching methods. She has written ten books, including The Golf Handbook for Women.
Advertisement