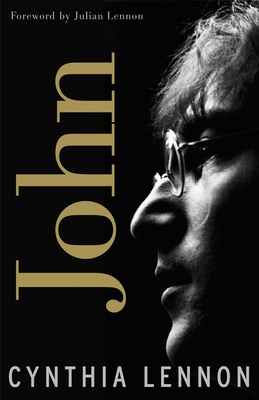 John (Paperback)
Three Rivers Press (CA), 9780307338563, 306pp.
Publication Date: August 1, 2006
Description
Now in paperback, the New York Times bestselling expose of the real John Lennon The time has come when I feel ready to tell the truth about John and me, our years together and the years since his death. There is so much that I have never said, so many incidents I have never spoken of and so many feelings I have never expressed: great love on one hand; pain, torment, and humiliation on the other. Only I know what really happened between us, why we stayed together, why we parted, and the price I have paid for being John's wife. --From the Introduction
About the Author
Cynthia Lennon was born in Blackpool, England, in 1939. While attending the Liverpool College of Art she met John Lennon. John and Cynthia married in 1962 and their son, Julian, was born in 1963. The Lennons were divorced in 1969. Cynthia retained custody of Julian, who saw his father sporadically until John was killed in 1980. In the years since, Cynthia has been a restaurateur, a designer, and a television personality. She now lives in Spain with her husband, Noel Charles.
Praise For John…
"Lennon's eyewitness testimony vividly captures the time and place and the characters . . . her portrait of John is loving but candid." —Washington Post

"A welcome window into a period that's typically narrated at breakneck pace, [providing] a gentle reminder that John Lennon was a human being . . . before he was a piece of history." —Detroit Free Press

"[Cynthia Lennon's] portrait reveals an immensely talented and driven man who was capable of great passion, affection, and loyalty, but whose inability to handle confrontation and tendency toward flight from painful realities led him to abandon his family when the going got tough." —Buffalo News
Advertisement