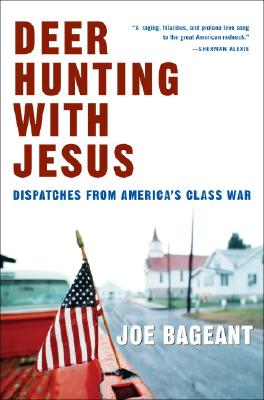 Deer Hunting with Jesus
Dispatches from America's Class War
Hardcover

* Individual store prices may vary.
Other Editions of This Title:
Paperback (6/24/2008)
Fall '08/Winter '09 Reading Group List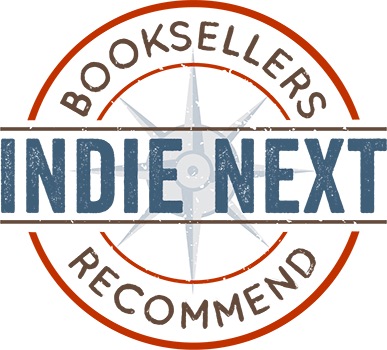 "Bageant moves back to his hometown of Winchester, Virginia, and gives us a scathing (and funny!) indictment of America's blindness to the working class -- presented with personal insight, history, anecdotes, and hard facts."
— Stacie Williams, Harry W. Schwartz Bookshop, Milwaukee, WI
View the List
Description
After thirty years spent scratching together a middle-class life out of a "dirt-poor" childhood, Joe Bageant moved back to his hometown of Winchester, Virginia, where he realized that his family and neighbors were the very people who carried George W. Bush to victory. That was ironic, because Winchester, like countless American small towns, is fast becoming the bedrock of a permanent underclass. Two in five of the people in his old neighborhood do not have high school diplomas. Nearly everyone over fifty has serious health problems, and many have no health care. Credit ratings are low or nonexistent, and alcohol, overeating, and Jesus are the preferred avenues of escape.

A raucous mix of storytelling and political commentary, Deer Hunting with Jesus is Bageant's report on what he learned by coming home. He writes of his childhood friends who work at factory jobs that are constantly on the verge of being outsourced; the mortgage and credit card rackets that saddle the working poor with debt, i.e., "white trashonomics"; the ubiquitous gun culture—and why the left doesn't get it; Scots Irish culture and how it played out in the young life of Lynddie England; and the blinkered "magical thinking" of the Christian right. (Bageant's brother is a Baptist pastor who casts out demons.) What it adds up to, he asserts, is an unacknowledged class war. By turns brutal, tender, incendiary, and seriously funny, this book is a call to arms for fellow progressives with little real understanding of "the great beery, NASCAR-loving, church-going, gun-owning America that has never set foot in a Starbucks."

Deer Hunting with Jesus is a potent antidote to what Bageant dubs "the American hologram"—the televised, corporatized virtual reality that distracts us from the insidious realities of American life.
Praise For Deer Hunting with Jesus: Dispatches from America's Class War…
"Joe Bageant is a brilliant writer. He evokes working class America like no one else. The account of his revisit to his Virginia roots is sobering, poignant, and instructive."
—Howard Zinn, author of A People's History of the United States

"This book is righteous, self-righteous, exhilarating, and aggravating. By God, it's a raging, hilarious, and profane love song to the great American redneck. As a blue state man with a red state childhood, I have been waiting for this book for years. We ignore its message at our peril."
—Sherman Alexie, author of Reservation Blues

"This fine book sheds a devastating light on Bush & Co.'s notorious 'base,' i.e. America's white working class, whose members have been ravaged by the very party that purports to take their side. Meanwhile, the left has largely turned them out, or even laughed at their predicament. Of their degraded state—and, therefore, ours—Joe Bageant writes like an avenging angel."
—Mark Crispin Miller, author of Fooled Again: The Real Case for Election Reform

"Joe Bageant is the Sartre of Appalachia. His white-hot bourbon-fuelled prose shreds through the lies of our times like a weed-whacker in overdrive. Deer Hunting with Jesus is a deliciously vicious and wickedly funny chronicle of a thinking man's life in God's own backwoods."
—Jeffrey St. Clair, author of Grand Theft Pentagon and co-editor of CounterPunch

"This recounting of lost lives—of white have-nots in one of our most have-not states—has the power of an old-time Scottish Border ballad. It is maddening and provocative that the true believers in 'American exceptionalism' and ersatz machismo side with those stepping all over them. Bagaent's writing is as lyrical as Nelson Algren's, and if there's a semblance of hope, it's that he catches on with new readers thanks to the alternative media."
—Studs Terkel

"Deer Hunting with Jesus is one of those rare books that is colorful, depressing, hilarious, and biting all at the same time. Joe Bageant has given us a glimpse into the vicious class war that is too often ignored or hidden by those happily perpetrating this war."
—David Sirota, author of Hostile Takeover

"Dead serious and damn funny ... Bageant writes with the ghosts of Hunter S. Thompson, Will Rogers, and Frank Zappa kibitzing over his shoulder ... Takes Thomas Frank's What's the Matter With Kansas, to the next level. "
—Mother Jones

"Bageant mixes a reporter's keen analysis, a storyteller's color, and a native son's love of his roots in this absorbing dissection of America's working poor ... wise, tender, and acerbic."
—Booklist


"Mixing folksy populism with the lacerating fury of Hunter S. Thompson, Bageant's bitingly funny report can at times make Michael Moore seem tame. While Hunting may leave you heartsick, it's hard to turn away."
—Entertainment Weekly

"Informative, infuriating, terrifying, scintillating . . . Imagine a cross between Thomas Frank's What's the Matter with Kansas?, Hunter S. Thompson's booze-and-dope-fueled meditations on Nixon's political potency, and C. Wright Mills's understanding of the durability of the power elite."
—The American Prospect

"Hilariously funny, very angry, and somewhat depressing . . . The one book I read in 2007 that I would like all of you to read."
—Atlanta Journal-Constitution
Crown, 9780307339362, 288pp.
Publication Date: June 19, 2007
or
Not Currently Available for Direct Purchase