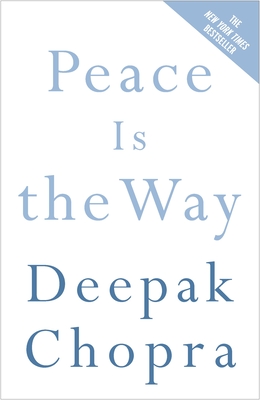 Peace Is the Way: Bringing War and Violence to an End (Paperback)
Bringing War and Violence to an End
Harmony, 9780307339812, 276pp.
Publication Date: December 27, 2005
Description
"There is no way to peace, peace is the way." This statement has never been more true. Now, Deepak Chopra expands on A. J. Muste's insight, teaching us how to expand awareness, stop reacting out of fear, and reject war--one person at a time. As Dr. Chopra says, "Violence may be innate in human nature, but so is its opposite: love. The next stage of humanity, the leap we are poised to take, will be guided by the force of that love.
About the Author
Deepak Chopra is one of the world's bestselling spiritual authors and the founder of the Chopra Center in Carlsbad, California.
Praise For Peace Is the Way: Bringing War and Violence to an End…
"The daily practices suggested in this book offer readers a way to become more fully human and actively engaged as peacemakers in their homes and communities." —Desmond Tutu, Nobel Peace Laureate, 1984, archbishop emeritus of Cape Town, and author of God Has a Dream: A Vision of Hope for Our Time

"Deepak Chopra brings the idea of peace and the power it has over conflict, hatred, and despair into focus. He offers a clear pathway to make this world a better place for us all." —Muhammad Ali, U.N. Ambassador of Peace
Advertisement